This year, more than ever, we all need to experience the joy that is ours because "He is risen!" And that goes for the children and teens in your life, too. With school and sports canceled, part-time jobs suspended, celebrations nixed, social distancing introduced, and extended family gatherings on hiatus, their world has drastically changed. But these Bibles for Children will reassure them all of the one thing that never changes for any of us: "Jesus loves me this I know, for the Bible tells me so."
Bedtime Devotions with Jesus Bible, ICB  (Ages 4-8)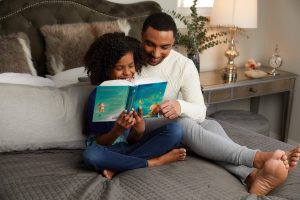 If you want to introduce young children to the Bible this Easter but wonder where to start, Bedtime Devotions with Jesus Bible is the place. Containing selections from both testaments, this lovely Bible will introduce your little one to God's love through the actual words of Scripture.
Connects the Bible with children's hopes, concerns, and questions and equips parents to share the Good News with them
Addresses topics such as worry, fear, friendship, obedience, and patience
Features soothing illustrations of teddy bears, moonlight, and stars to connect a child's heart with the peace found in God's Word
Holy Bible, ICB  (Ages 6-9)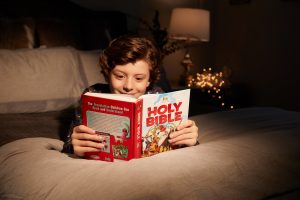 What better time than Easter to present your children with their first readable and "seeable" full-text Bible! This Holy Bible®, uses the first translation created specifically for children—the International Children's Bible—and offers a third-grade reading level while still preserving the meaning of the text. Available in two formats.
300+ suggested verses to look up and memorize
Bold in-text subject heads and boldface words correspond with a dictionary and concordance entry
Beautifully illustrated Bible story insert pages help kiddos read and visualize popular Bible stories
Jesus Calling Bible for Children, ICB (Ages 8-12)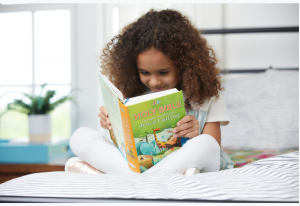 The Jesus Calling brand has already touched millions of lives. Now it will touch those tiny hearts closest to you. Kids will dive into God's Word, enjoy heartfelt devotions, and grow in their knowledge and relationship with the Lord. This full-text Bible will ignite faith in children and show them the true power of God's living Word. Available in two formats.
160 full-page devotions from the Jesus Calling children's devotional
96 vibrantly colored Bible story inserts with a takeaway application
365 highlighted key memory verses, prayers, and kid-friendly uses
Study Bible for Kids, NKJV (Ages 8-12)

Start older children on a lifelong path to mature Bible study. The NKJV Study Bible for Kids features the complete NKJV text and vibrant, full-color pages to help kids experience the big picture of the incredible Bible story and God's love for them. Available in two formats.
850+ features to help kids understand and engage Scripture
Book introductions, biographies of key Bible people, timelines, definitions, maps, charts, Bible dictionary, concordance, and topical index
"Epic Ideas"—articles on must-know topics that are important to a child's spiritual growth and everyday life
Youth Bibles, NKJV (Ages 12-17)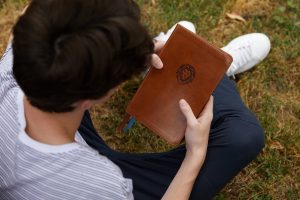 The Thinline Bible Youth Edition Bibles are lightweight and convenient—ideal for students on the go. Striking the perfect balance between portability and readability, these Bibles fit easily into purses and backpacks. Available in multiple formats.
Words of Christ in red
Two ribbon markers
Gilded page edges