It's that time of year again!
With summer nearing an end and school starting back up, it's time to get your child equipped for the start of a great year!
With that said, here's a list of the Top 10 Bibles for your little loved ones.
NKJV & ICB
The Sequin, Sparkle and Change Bible is a Bible girls will want to carry around everywhere! Perfect for children ages 6-10, the Bible features sequins that change color when you swipe them. They're double the fun! Also included are fun activities such as full color maps, illustrated insert pages and spaces for journaling. Shop here.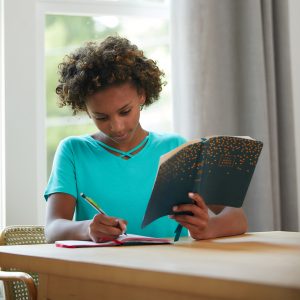 NKJV & KJV
The Youth Edition Thinline Bible is lightweight and convenient. Available in both the KJV and NKJV translations, its unique size is perfect to slip into backpacks and purses throughout the day. This Bible is ideal for students on the go! Shop here. 
NKJV
The NKJV Study Bible for Kids is the premier study Bible for any child ages 8-12 years old. Printed in the trusted New King James Version, this Bible offers unique features like Biblical facts and articles to help your child study the Bible and apply it to their life. Shop here. 
ICB
The International Children's Bible is the first translation created specifically for children. This Bible is printed in a 9-point font with bold in-text subject heads that will help children navigate their Bible confidently. Along with beautiful illustrations, the International Children's Bible will delight and inspire your child's imagination as they read and see Bible stories. Shop here. 
NKJV & NIV
With more than 1,600 highlighted verses in various colors throughout, the Color Code Bible is drawing attention to God's Word. Each color has been uniquely designed to a theme in the Bible for easy navigation and memorization. Full of bright colors, memorization aids, and the never-ending truth of God's Word, this Bible is a great tool to use anywhere. Shop now. 
NKJV & KJV
The Open Bible offers readers easy navigation through the Bible and its teachings, along with a reference system that is trusted by millions. The Open Bible offers even more access to scripture with book introductions and outlines that provide context from beginning to end. Shop now. 
NKJV & ICB
Whimsical and nostalgic, The Precious Moments character is sure to delight little hearts. For over 30 years, The Precious Moments brand has made reminisce on the important moments in life. With full color pages and scripture messages, this Bible is a great gift that will encourage children to enjoy life's precious moments. Shop now. 
ICB
The Brave Girls Bible will equip girls age 7-10 with the knowledge they need to grow into young women who are confident and secure in Christ. Including 240 articles and 300 key verses highlighted, girls will be introduced to five main characters from the Tommy Nelson Brave Girls brand, Gracie, Faith, Glory, Honor, and Hope, as they develop friendships and learn about God. Shop now. 
NKJV & KJV
The Journal the Word Bible is a trustworthy and indispensable resource for anyone who puts pen to paper for deeper engagement with God's Word. Available in both NKJV and KJV translations, the extra-wide lined margins make this Bible ideal for note taking or journaling. This Bible is sure to make an excellent gift or personal keepsake.Shop now.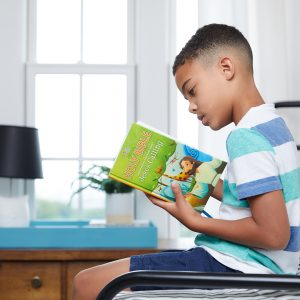 ICB

The ICB Jesus Calling Bible for Children is the first Bible that combines 160 devotions from the Jesus Calling devotional, 96 colorful Bible story pages, and life applications in the trusted ICB text. Also included are 365 key memory verses for young readers to take to heart. The ICB Jesus Calling Bible for Children will help your children grow in knowledge and in relationship with the Lord. Shop here. 
###
Thomas Nelson Bibles for kids and teens encourage young hearts to become strong in their faith.
As Bible publishers, we create products that inspire children and equip them to have a personal relationship with God. Thomas Nelson Bibles are read by millions of people across the globe who trust us to honor God's beautiful Word through the various Bible products we publish.