Beautiful. Trustworthy. Today.
The NKJV Bible preserves the authority and accuracy, as well as the rhythm and beauty, of the original King James Version while making it understandable to current readers. The result is a Bible translation, scrupulously faithful to the original, yet truly updated to enhance its clarity and readability.  Read more.

What Pastors and Scholars Say About the NKJV
[evc_testimonials carousel_autoplay_pause="yes" carousel_pagination="no" image_size="full" number="2″ carousel_speed="8000″]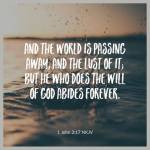 Start Your Day With the NKJV Bible Verse of the Day!
By submitting your email address, you understand that you will receive email communications from HarperCollins Christian Publishing (501 Nelson Place, Nashville, TN 37214 USA) providing information about products and services of HCCP and its affiliates. You may unsubscribe from these email communications at any time. If you have any questions, please review our Privacy Policy or email us at yourprivacy@harpercollins.com.