The world's best-selling book. The world's greatest message. Give it away this Christmas.
The joy and tenderness of the Christmas season often make hearts more receptive to God's Word. So, year after year a Bible is a favorite choice for Christmas list makers. Here are 10 suggestions to get your shopping all wrapped up. And there are even more where these came from!
Heirloom
This is the gift they'll keep forever. The eternal beauty of God's Word meets stunning features and superior craftsmanship in the NKJV Single-Column Reference Bible. Simply put: the treasure of a lifetime.
Supple goatskin leather
Stunning art-gilded page edges
Premium European Bible paper
Extensive cross-reference system
Women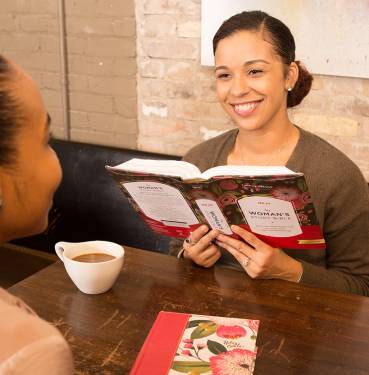 It's like sitting down for a cozy coffee conversation, but with 80 trusted girlfriends! The Woman's Study Bible speaks to the heart of every-age woman on your list because it communicates the unique ways Christ cares for them. With contributions from women with a wide variety of backgrounds, it provides excellence both in scholarship and mentorship.
Full-color design throughout
Biographical portraits of over 100 biblical women
Over 300 in-text topical articles
Insightful essays by women who are experts in their fields: archaeology, philosophy, theology, and biblical studies
Men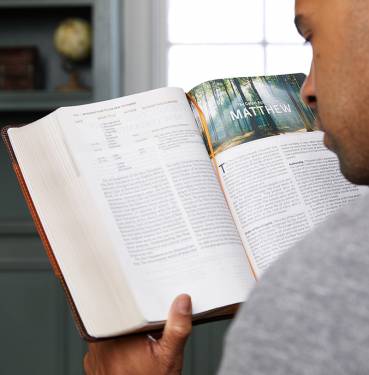 There's never been a KJV like this one. Comprehensive book introductions, immersive articles, and over 5,000 reliable study notes just begins The King James Study Bible's list of significant features. What a perfect way to share the timeless and trustworthy Word of God.
Hundreds of full-color maps, images, and charts
Over 100 personality profiles of key biblical characters
Hebrew and Greek word-study concordance
Center-column references with translation notes
Kids (Age 6-10)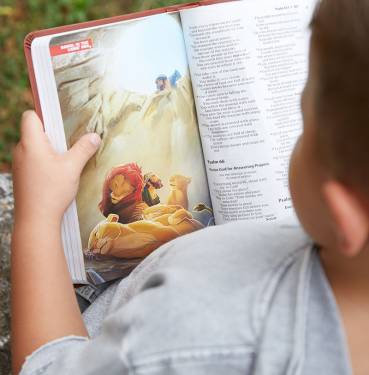 The first Bible translation created for children, the ICB Holy Bible is kid-friendly with a large, readable layout, bold in-text subject heads to help them easily locate passages, and charming illustrations that help them "see" popular Bible stories.
More than 300 verses highlighted for easy memorization
Boldfaced words correspond with a dictionary and concordance
Third-grade reading level
Beautifully illustrated
Kids (Age 8-12)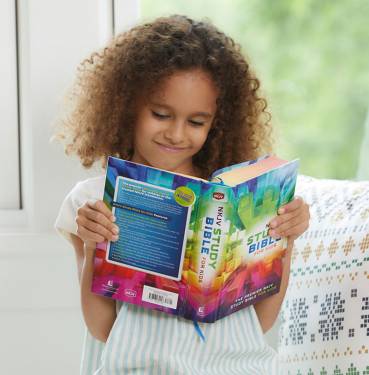 This Christmas let the NKJV Study Bible for Kids paint a big, full-color picture of God's incredible love! Older children and preteens will enjoy exploring God's Word in more than 850 inspiring features that make Bible study easy and fun. 
Spotlight: God's big plan—how He worked in Bible times and how He works today
Epic Ideas: Must-know topics and themes to live the Christian life
Starring Roles: Biographies of key Bible personalities
Dictionary/Concordance for navigating Bible words and terms
Teens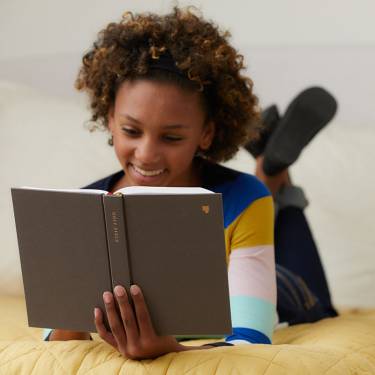 The world's leading biblical scholars have already done the "digging deeper" that makes the NET Bible such an ideal choice for teens who want even more rich information in their Bible study.
Condensed set of translators' notes (free access to more than 60,000 notes)
Full-color maps
Lay-flat binding
Line-matched 8¾-point print size
New Believers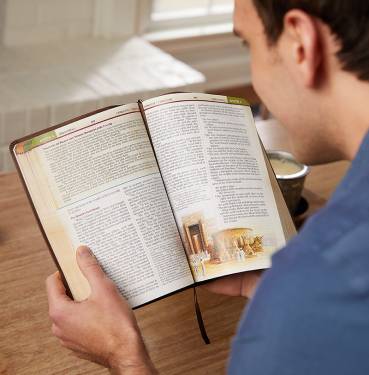 Can you think of a better present for new Christians than the Bible presented in historical order? The first-ever study Bible to do so, the Chronological Study Bible immerses new believers in the culture and people of biblical times while exploring the connections between sacred and secular history. Always a Christmas gift-giving favorite!
In-text notes on arts and literature, cults and supernatural, health and medicine, and much more
Exploration of nine Bible epochs
One-year and two-year reading plans
Full-color design throughout
Journaling Bible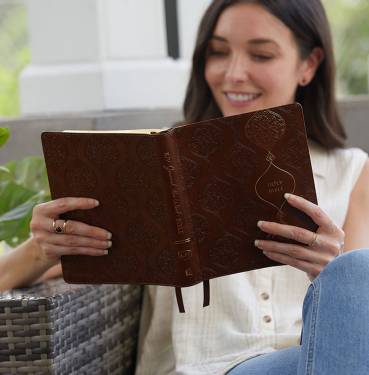 It's an inheritance in the making! Imagine giving someone a Christmas gift that they will one day pass to the next generation. That will happen when they add their unique touch—reflecting, journaling, or drawing—to Journal the Word. Each page provides the user ample space to personalize their Bible—helping them incorporate the truths of God's Word in ways that speak distinctively to their hearts.
Thick, cream-colored Bible pages with lightly ruled margins on every page
Single-column format
Lay-flat binding
Ribbon marker
Seasoned Adults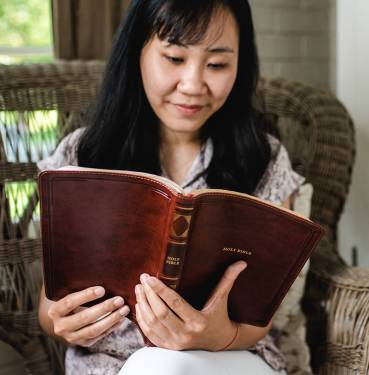 For loved ones who find smaller type a challenge or for anyone who just enjoys the luxury of a comfortable read, the Large-Print Thinline Bible is the gift of choice. Incredibly portable, it's an open invitation to get into the Word.
5-point type
Full-color maps
Words of Christ in red
Gilded page edges
Bibles Under $50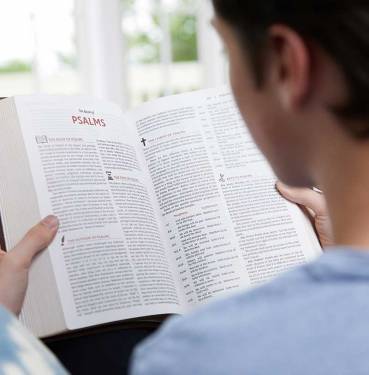 The Open Bible is the ultimate reference Bible drawing out the connections in Scripture with a time-tested reference system trusted by millions. And at a gift-friendly price. 
Most comprehensive topical Bible index ever developed
50,000 Scripture entries connecting over 8,000 names, places, concepts, events, and doctrines
One-year reading plan
Harmony of the Gospels
See all of these gifts and even more here.