What if you could hear directly from God?
You are connected to everyone, all of the time. You can know anything any time in just a few clicks. But what about the Bible? Is God that easy to know?
God is. Discover what he has to say in The TEXT.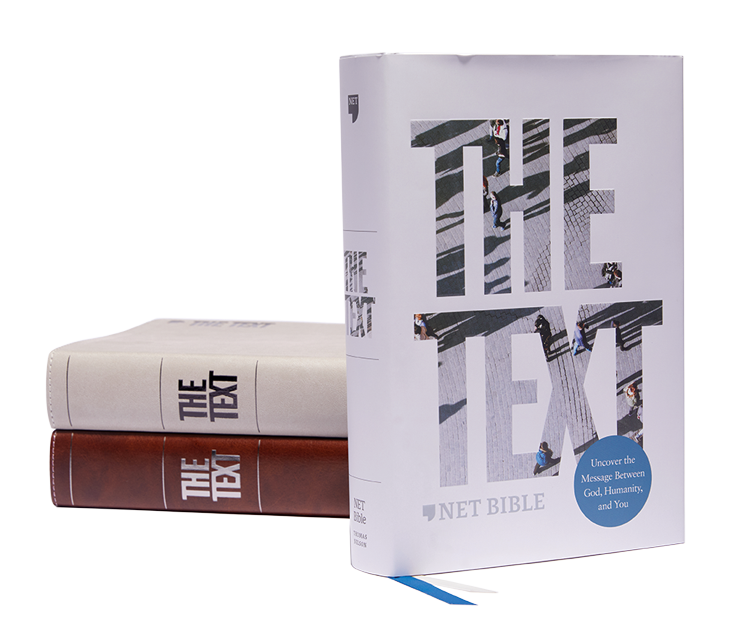 Begin a life-changing conversation with the God of the universe.
The TEXT gives you a Bible study method that helps you understand God's message to us. To you. Knowing God's character and plans that he's revealed in the Bible.
Talk to God
It starts by talking to God before you read, and asking him to help you receive and understand what He has to say.
Encounter God and Humanity
As you read the Bible, you encounter God's message about who he is and his relationship with humanity—and with you.
Examine Your Heart
Reflect on your identity and circumstances in light of God's message— both about who you are now and who you are meant to become.
Talk to Others
Because these truths are too good to be kept to yourself, thank God for revealing them and then share with others!
Perfect for students, young adults, and new believers, The TEXT will help uncover God's message for you and shape the foundation of a relationship with the King of the Universe that will last for eternity.
What's inside?
TEXT the Text: use the four-step TEXT study method to engage with Scripture
Big Q of the Text: big life questions with short answers
"Who is God?": nearly 100 short devotions on the person and character of God
Praying the Text: Learn how to start praying God's Word right back to him!
Get to Know the Text: brief explanations of people and events found in Scripture
Follow the Thread: navigate the Bible across topics
Anatomy of the Text: concise descriptions of literary devices and categories of Scripture found within the Bible, such as parables and apocalyptic books
Terms of the Text: brief definitions of important words to help us better understand and discuss Scripture
Clear and readable 9-point NET Comfort Print® typeface
By giving you answers to common questions, guides for praying, and notes that help you understand the Bible, you'll want to use The TEXT every day.
About Michael & Hayley DiMarco
Michael and Hayley DiMarco are the bestselling and award-winning authors of more than 40 books including Own It, God Guy, God Girl, and A Woman Overwhelmed. Michael and Hayley have also served as general editors on three Bible projects. Together, they work side-by-side at Hungry Planet, a company they founded that creates winsome and spiritually based content for teens and young adults. They live in Eugene, Oregon, where Michael serves as a pastor.