Arrested development isn't an option for followers of Christ. We have a sacred responsibility to mature continuously in our faith, to become more Christlike, to grow more attuned to God's will. Maintaining a spiritual status quo does no one any good. The Lord urges us to dive deeply into Scripture so that we can become the disciples He intends us to be.
Here are four passages that will inspire you to grow in Christ or give you an accurate assessment of your spiritual maturity.
"Let no one despise your youth, but be an example to the believers in word, in conduct, in love, in spirit, in faith, in purity" (1 Timothy 4:12).
Chronological age has little to do with spiritual maturity. Paul urges his young protégé Timothy to embrace the role of leadership that had presented itself. Instead of looking to others for guidance, Paul encourages Timothy to blaze his own spiritual trail, using what he had learned from the godly examples of his mother and grandmother, from the mentoring he received from Paul, from his understanding of Scripture, and from the promptings of the Holy Spirit.
That same opportunity is available to you, regardless of your age. The more you understand about what it means to be a disciple and live for Christ, the more powerfully you can influence other people's lives. You can serve as an example to other believers in the things you say and don't say, the way you conduct your personal and public business, the love you show to friends and enemies alike, the spirit of joy you allow to shine through you regardless of circumstances, the strength of your faith in Christ, and the priority you place on purity.
"But I say to you, love your enemies, bless those who curse you, do good to those who hate you, and pray for those who spitefully use you and persecute you" (Matthew 5:44).
One of the best ways to gauge your spiritual growth is to look at yourself from the perspective of people who dislike you. Can they see Christ in you? Can they spot the difference He's made in your life? Can they get a sense of God's love from the way you treat them? If the answer is no, it's time to reassess your discipleship and figure out what is preventing the love of Christ from flowing freely through you to others.
"And not only that, but we also glory in tribulations, knowing that tribulation produces perseverance; and perseverance, character; and character, hope" (Romans 5:3–4).
Spiritual growth sharpens your vision. It allows you to see the opportunities that are hidden in the tribulations, challenges, and suffering you face. Without that sharpened vision, you may be tempted to feel discouraged, frustrated, or even defeated by trying circumstances. In his letter to the Romans, the apostle Paul reveals the positive impact that tribulations can have if you approach them with the right spirit.
Every time you endure a tribulation by turning to God and His Word, not only do you grow spiritually, but you also build a deeper understanding of perseverance. Perseverance gives you confidence when facing your next tribulation. It also builds character within you. You start to think of yourself as someone who can withstand tribulation with God's help. Once you establish a godly character, you can carry a sense of hope into any situation.
"For this reason we also, since the day we heard it, do not cease to pray for you, and to ask that you may be filled with the knowledge of His will in all wisdom and spiritual understanding; that you may walk worthy of the Lord, fully pleasing Him, being fruitful in every good work and increasing in the knowledge of God" (Colossians 1:9–10).
You're not the only person who has a vested interest in your spiritual growth. Think of the person (or persons) who led you to Christ. Think of your family members and friends who pray for you every day, as Paul prayed for the Colossian believers. Think of the people in your church—your fellow members in the body of Christ—who need you to pull your weight as you accomplish God's work together.
These people aren't just rooting for your spiritual growth; they're also drawing strength from it. They're eyewitnesses to the Lord's maturing work in you. They're finding new reasons to praise and glorify God because of you. Those who are struggling may take hope and inspiration from your spiritual growth. The final takeaway, then, is that your spiritual growth is important for reasons that extend far beyond yourself.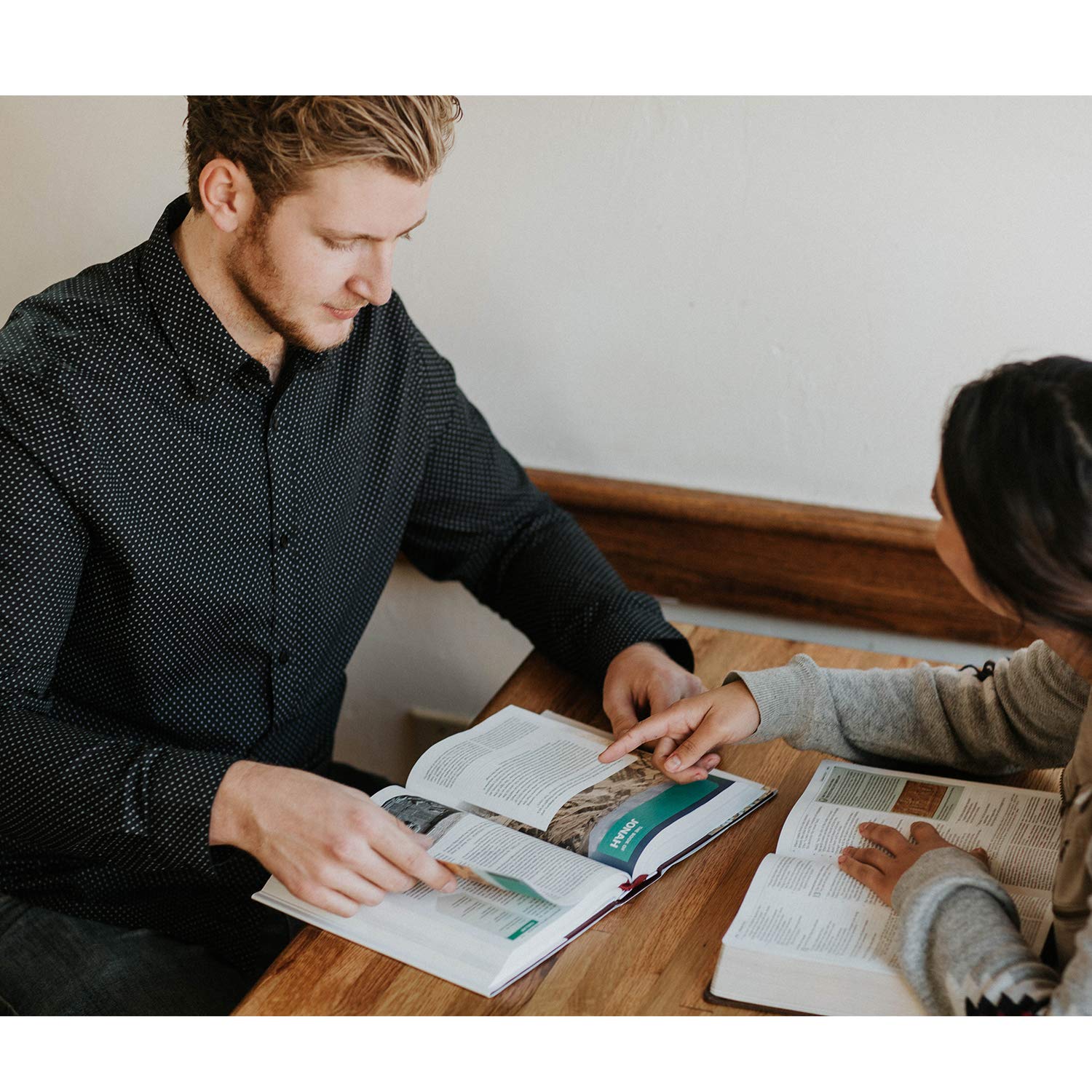 Dive deeper into these verses and the entire story of scripture with the NKJV Study Bible. This beautiful full-color Bible provides a complete resource for study, including thousands of notes, articles, extensive cross-references, and features contributed by top evangelical scholars. These multilayered study tools, combined with the accuracy and clarity of the New King James Version, make this Bible a perfect choice to help you understand and deeply engage with Scripture. Shop Now!