A Study Bible that Gives You More Context about the Ancient World
Ever feel lost when reading through the Bible? Do you find yourself mixing up Israel's history with Judah's? What prompted David to write a particular Psalm? Why aren't Paul's letters in the order he wrote them?
With the Chronological Study Bible, you get the answers to these questions and more. By arranging Scripture in historical order, you gain significant context to how God's story fits as a unified book. In addition, while resources like ancient cultural and historical insights, timelines, and articles are usually reserved for commentaries, this information sits side-by-side with Scripture – giving you a clear picture of how God worked throughout secular history to point toward one story of salvation.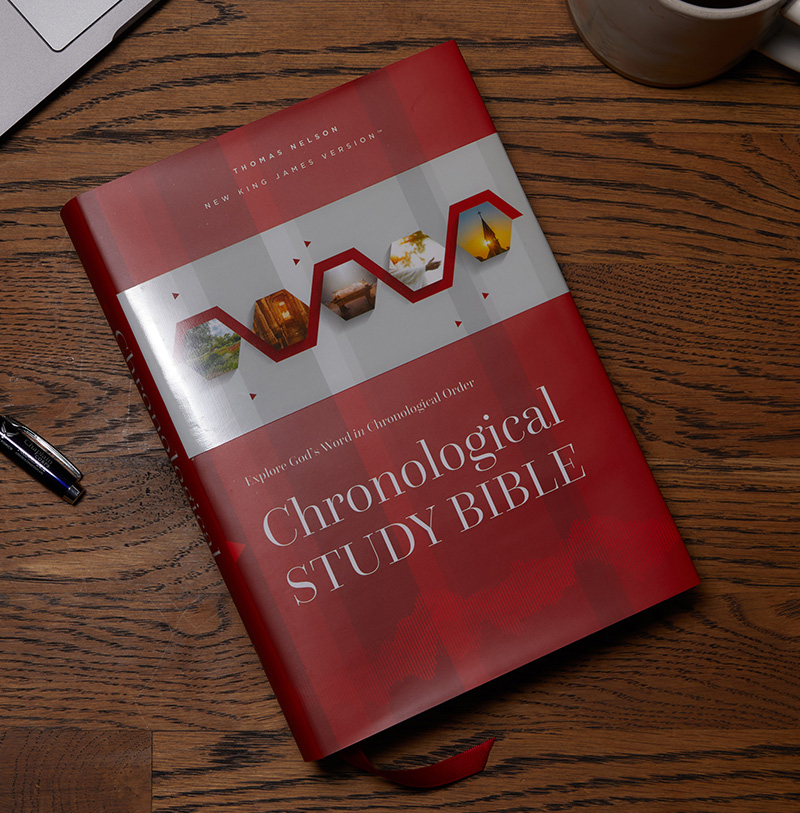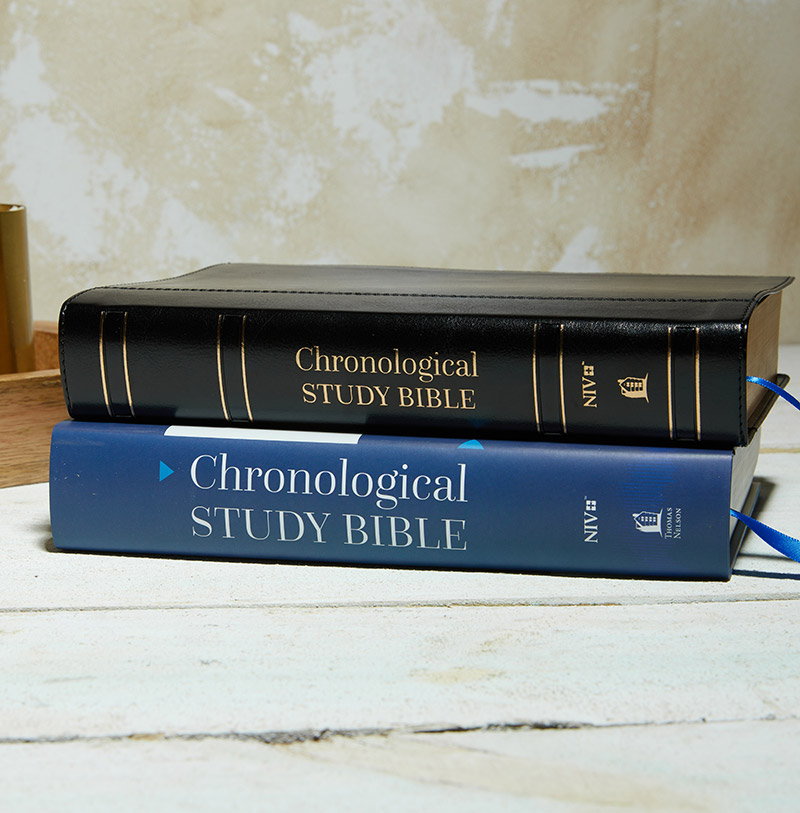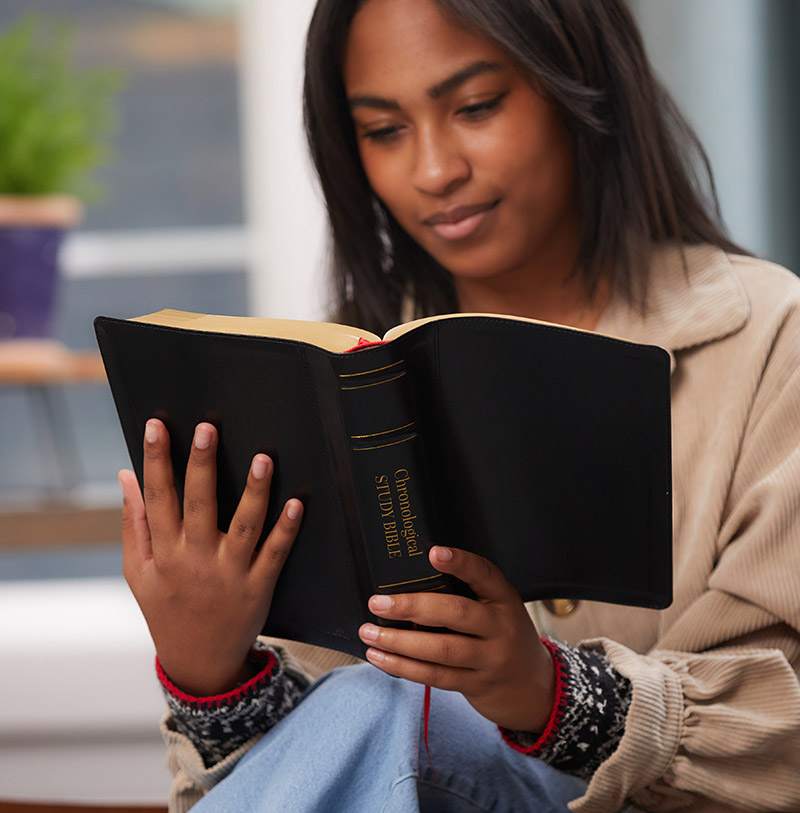 Filled With Study Features that Connect You to the History and Culture of Bible Times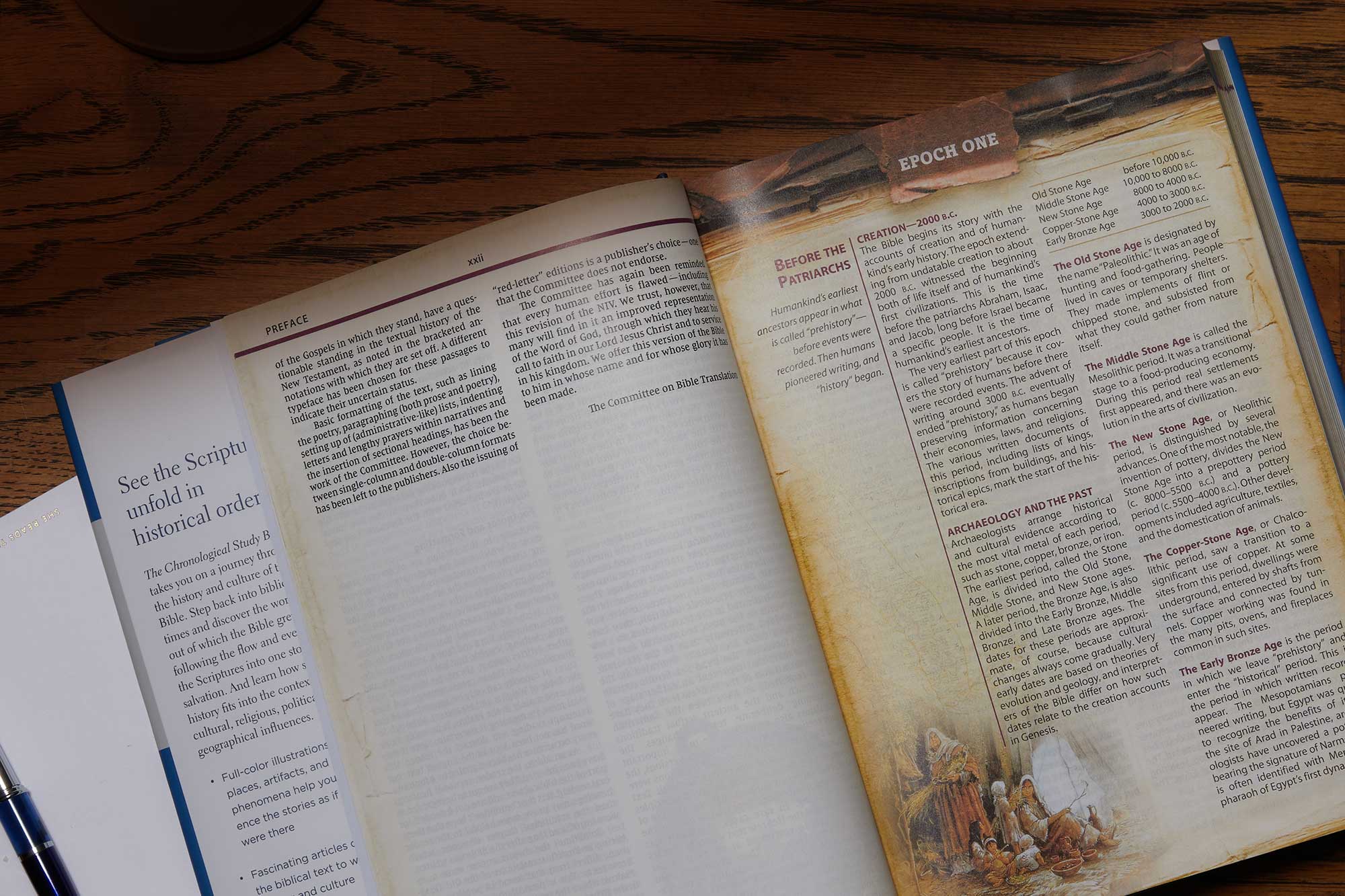 Chronologically Arranged
The Bible is compromised of 9 "epochs" (a period of time characterized by
significant features or events). Introductions to each epoch discuss the
peoples of that time and reveal what archaeology and the biblical
literature tell us concerning that period.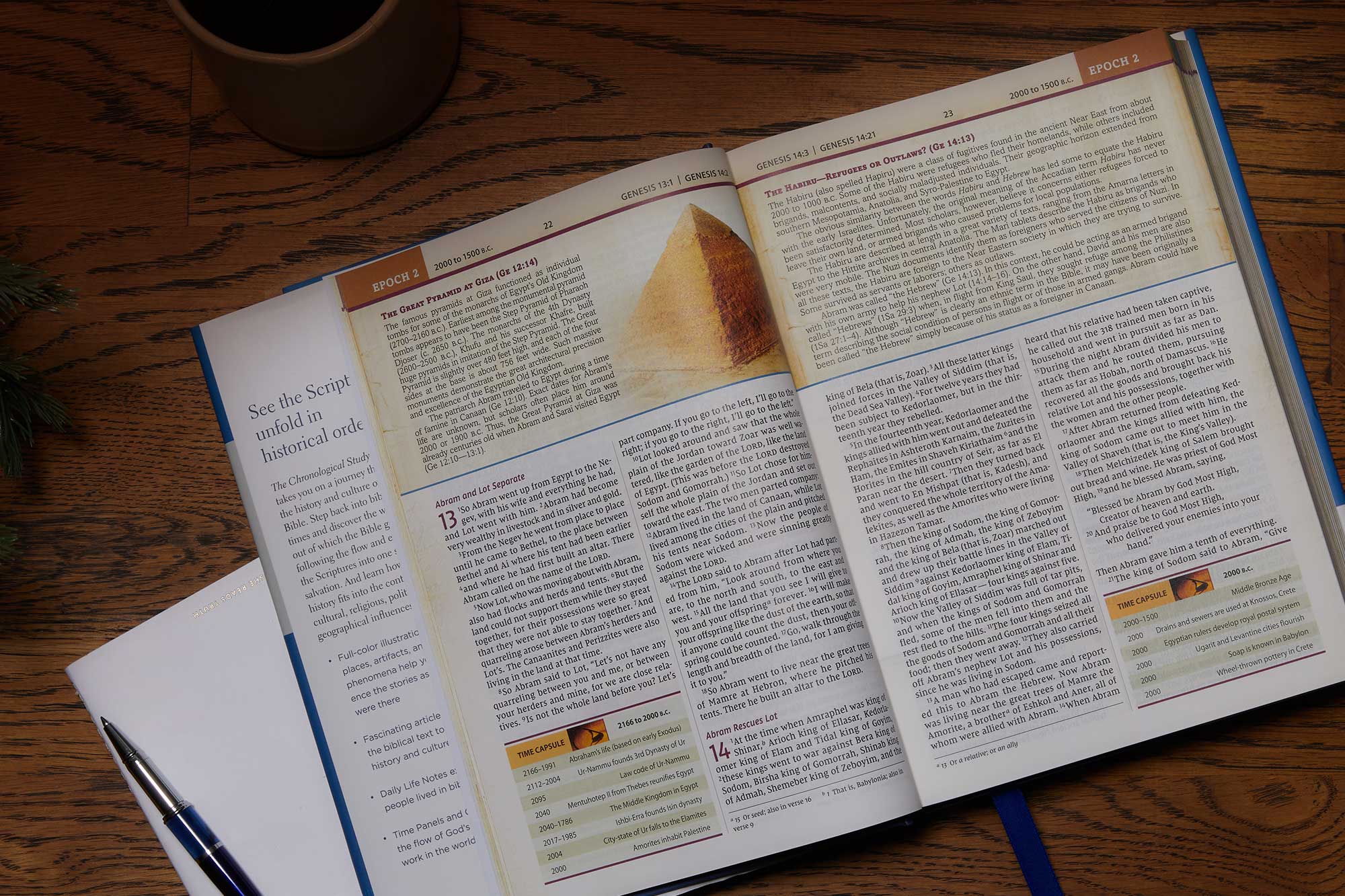 Historical Landmarks
Important events or landmarks are positioned alongside
the biblical narrative, making the Bible come alive.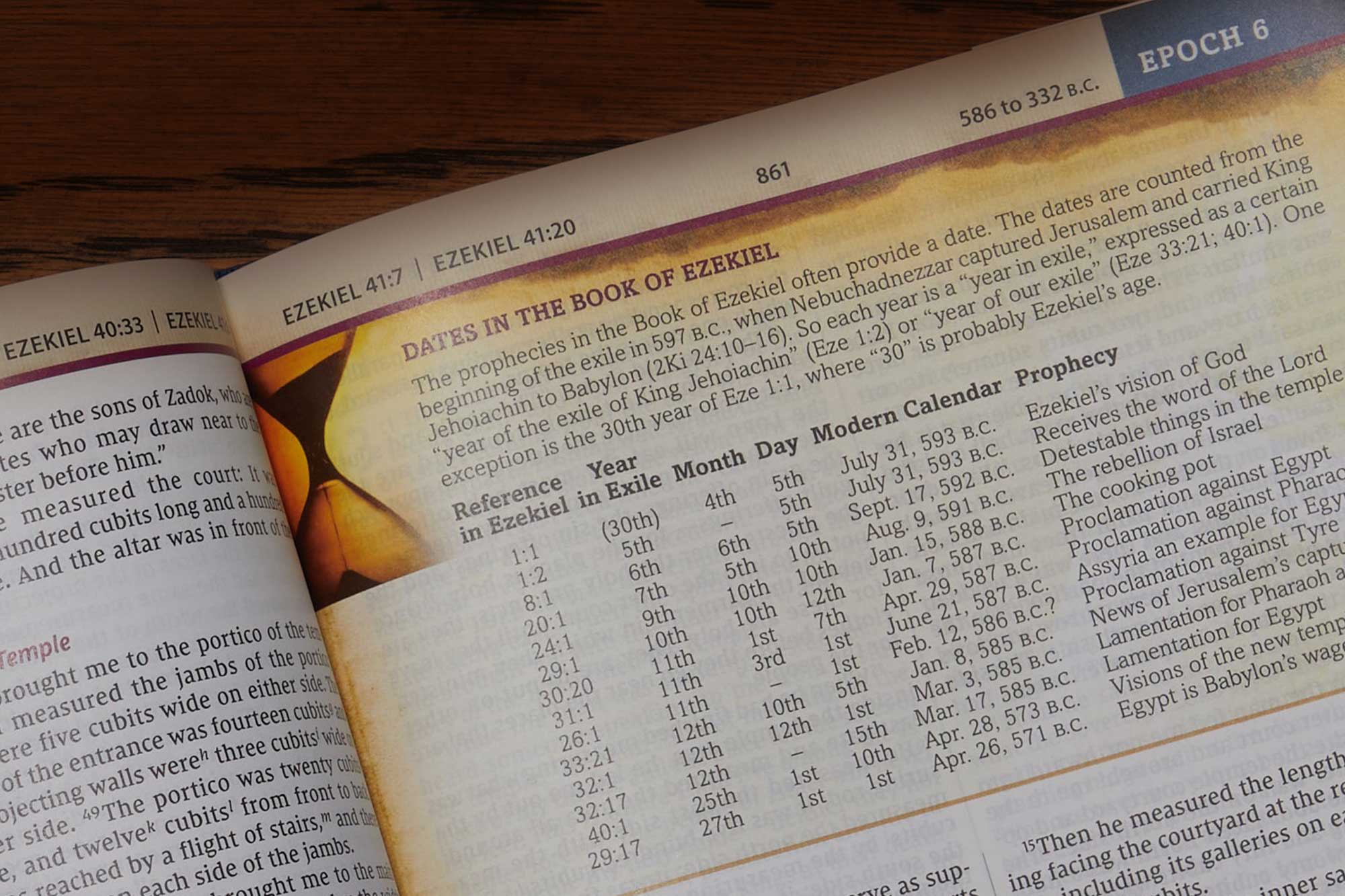 References with Context
Instead of tiny Scripture verses at the bottom of the page,
you get context to what the references actually point toward.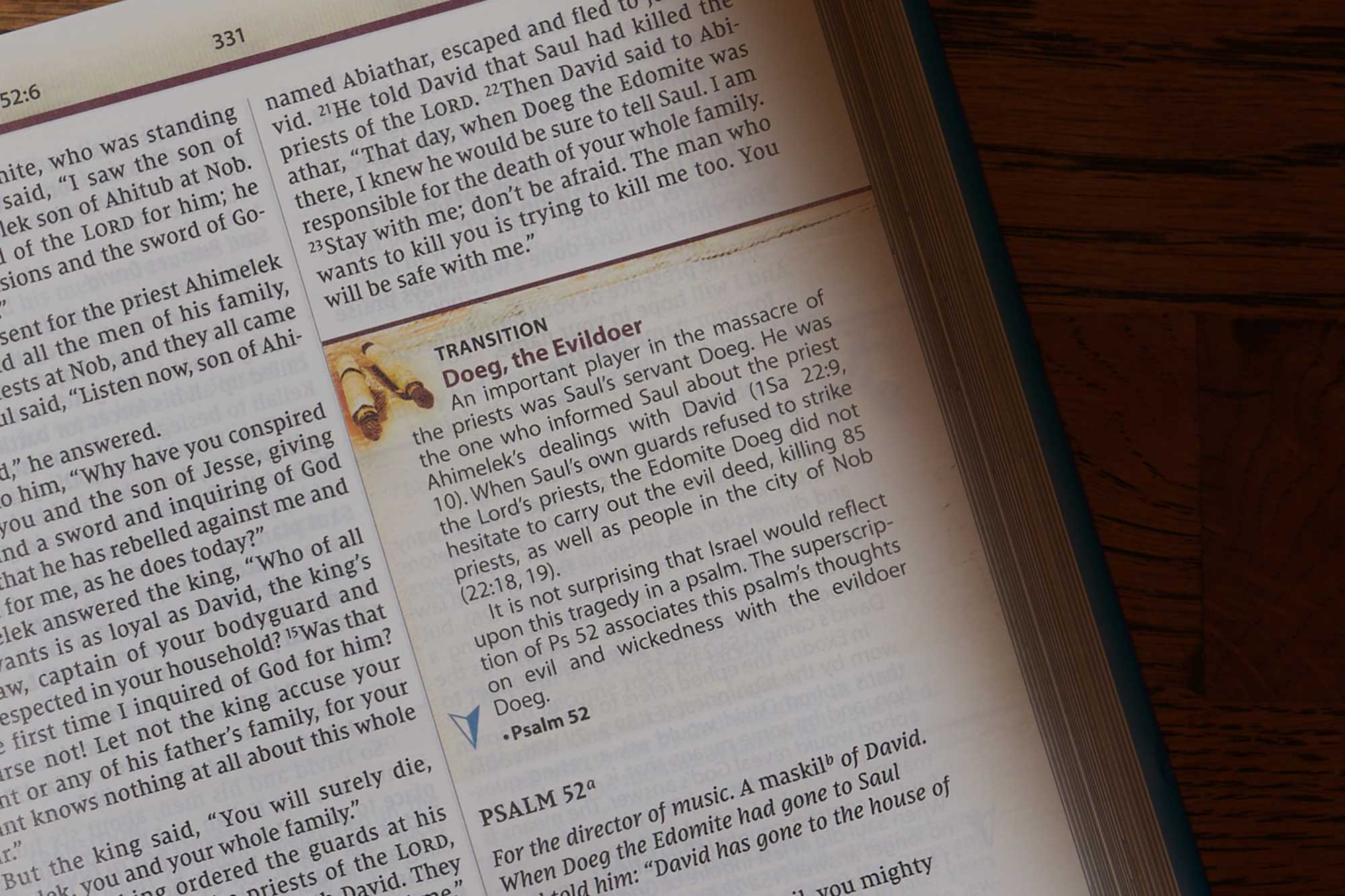 Transition
Commentary
Because this Bible is arranged in historical order,
commentary sections like this explain how passages
related to each other and where they fit in the
timeline of Scripture.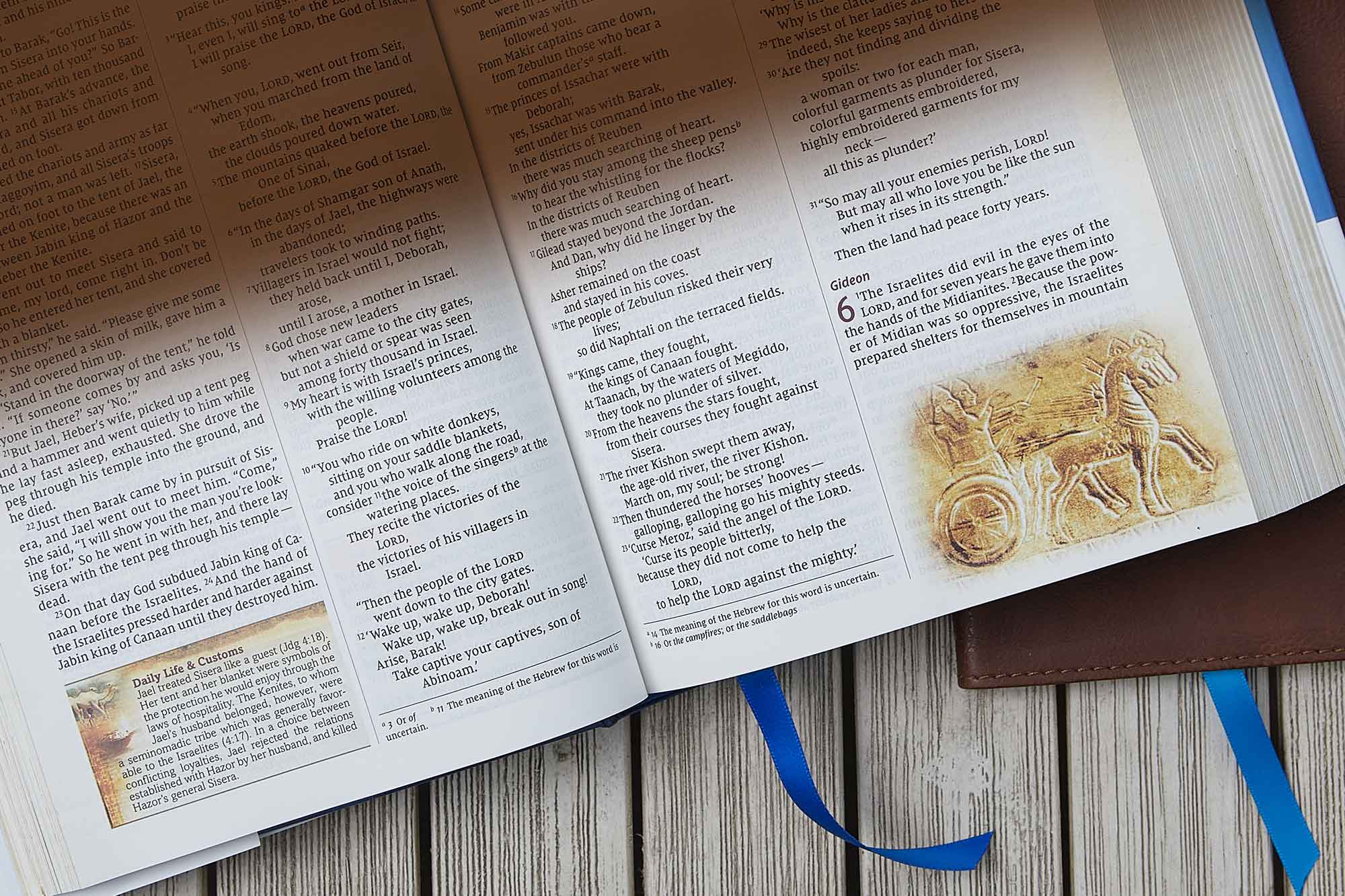 The World Surrounding the Bible
Have you ever wondered what life was really like for people
in the Bible? Notes throughout ground the unfamiliar
in ancient culture.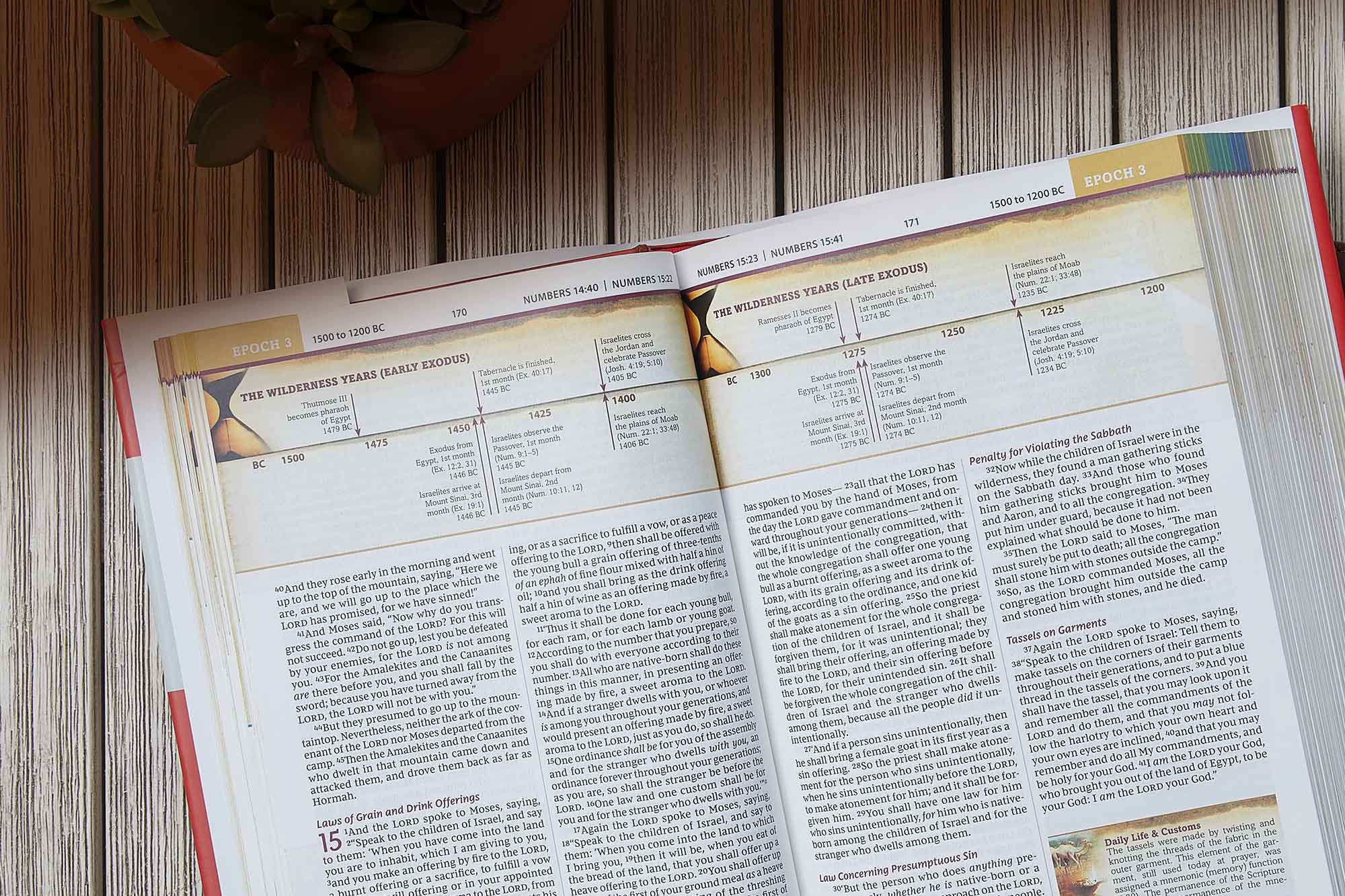 Time Panels
It's easier to grasp the passage of time when events
are plotted along a time line. These quick visual
overviews present important chronological topics
within the Bible.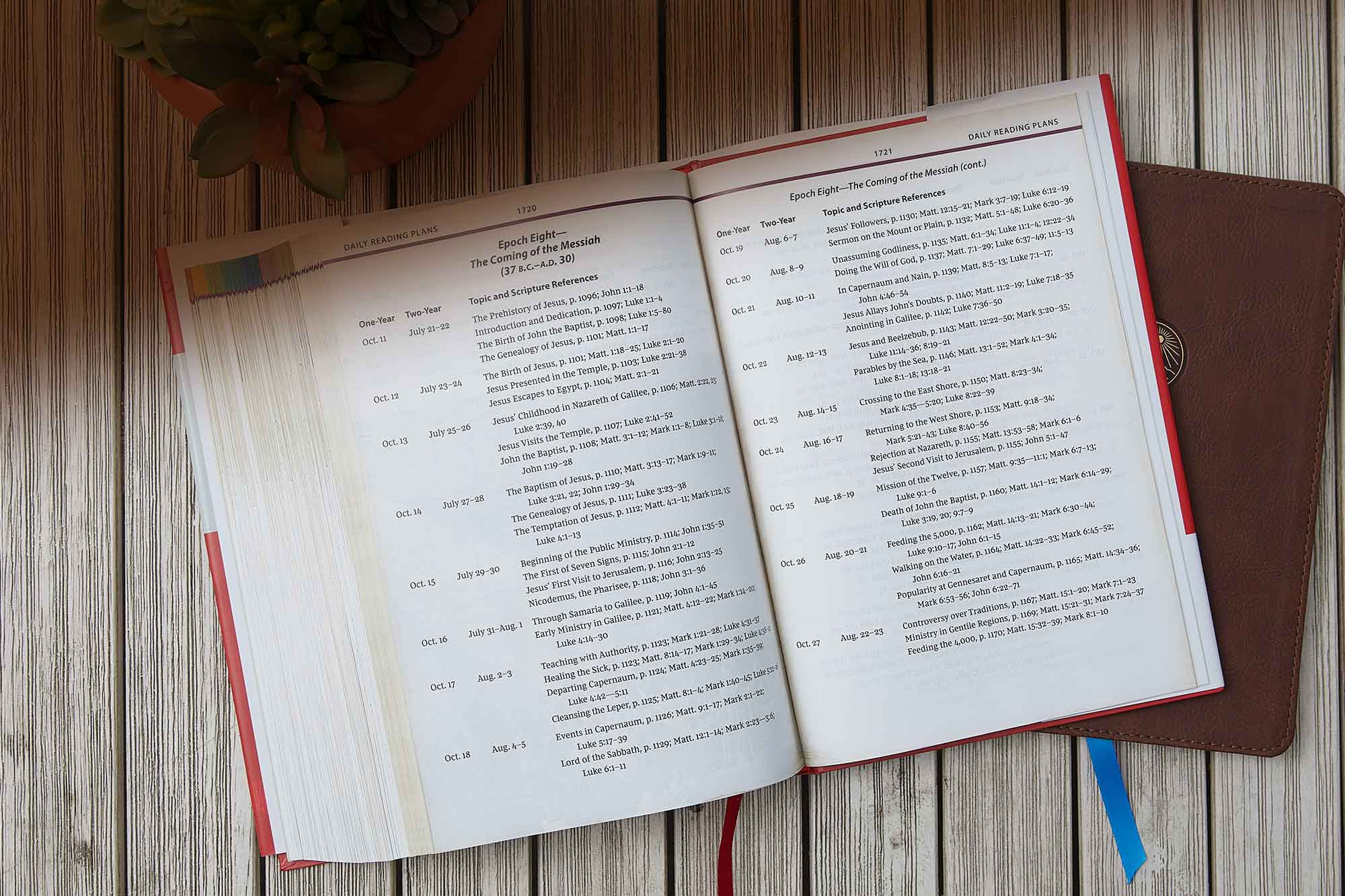 Simplified Reading Plan
Reading through the Bible has never been
easier and informative.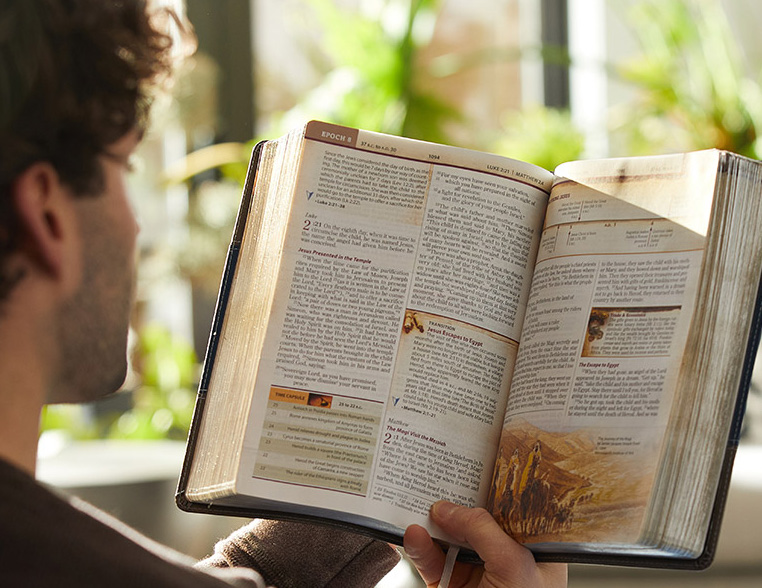 Immerse Yourself in Biblical Life and Culture
Agriculture and Herding
Architecture and Building
Arts and Literature
Beliefs and Ideas
Cults and the Supernatural
Culture and Society
Daily Life and Customs
Food and Drink
Geography and Environment
Health and Medicine
Marriage and Family
Plants and Animals
Politics and Government
Religion and Worship
Science and Technology
What People Are Saying About the Chronological Study Bible
"This Bible is an excellent resource for understanding the order in which the story of God has unfolded. There are very helpful explanations concerning antiquity practices and concepts that may not be understood by modern readers of the Word. This version has become my favorite to use not only for teaching but to help my own understanding of the universal truth of the Bible."
"A MUST have for a serious Bible study!"
"If you are looking for a fresh approach to reading through the Bible, this is the one for you."
"I think if more people had a chronological Bible they would read it cover to cover. Makes so much more sense than the way the Bible is put together."
"A great study Bible! The sidebars are helpful in shedding light on why, where, and when."
Buy Now – Available in the NKJV and NIV