The heroes of the faith loom so large in the consciousness of believers that it often comes as a surprise—and a comforting reassurance—to realize that they were every bit as human as we are. After all, if God worked in the midst of their struggles and weaknesses to accomplish his will—often in extraordinary ways—he can and will do the same in our lives.
Case in point: if you've ever struggled with depression, you may find comfort and encouragement in knowing that several well-known Bible characters seemed to struggle with it as well.
David
In Psalm 42:11, David asks, "Why are you cast down, O my soul? And why are you disquieted within me?" The beloved king of Israel seemed to have it all. He had enjoyed more victories and success than any other leader in Israel's history. He was revered by his subjects and respected by his enemies. He had wealth, prestige, and family. God called him a man after his own heart.
Yet David was no stranger to the dark night of the soul. All of the accomplishments and adulation in the world couldn't insulate him from bouts of depression.
Elijah
In 1 Kings 18, Elijah scores one of the most decisive victories in the Old Testament. He challenges the prophets of Baal to a contest. He will prepare one altar; they will prepare another. The God (or god) who sends fire to receive his offering will be declared the God of Israel. The prophets of Baal are unable to elicit so much as a spark from their god. Elijah's God, on the other hand, sends a fire that consumes everything in its path, leaving no doubt as to who deserved Israel's worship.
When his mountaintop experience ended, Elijah crashed—hard. A few verses later, we read this: "But he himself went a day's journey into the wilderness, and came and sat down under a broom tree. And he prayed that he might die, and said, 'It is enough! Now, Lord, take my life, for I am no better than my fathers!'" (1 Kings 19:4).
Naomi
Naomi's future looked bleak. Her husband had died. So had her two sons, leaving no one to provide for her. She was stranded in a foreign land with no clear sense of how she was going to survive. Naomi's story is found in the book of Ruth. At the center of the story is the bond between Naomi and Ruth, her daughter-in-law, who is also widowed.
Yet even that bond is not enough to lift the spirits of Naomi. Her bitterness and despair pour out in Ruth 1:20–21. When Naomi and Ruth return to Naomi's hometown, the women recognize Naomi and greet her by name.
But she said to them, "Do not call me Naomi; call me Mara, for the Almighty has dealt very bitterly with me. I went out full, and the Lord has brought me home again empty. Why do you call me Naomi, since the Lord has testified against me, and the Almighty has afflicted me?"
Jeremiah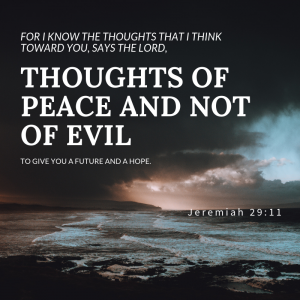 The ministry God called Jeremiah to was a difficult one. Nicknamed the "weeping prophet," Jeremiah was often the bearer of bad news. He was rejected, despised, and punished by the people he was sent to minister to. He remained faithful to God and resilient in the face of ridicule, but he felt the pain of loneliness deeply. His words in Jeremiah 20:14, 18, will resonate with anyone who has struggled with depression:
Cursed be the day in which I was born! Let the day not be blessed in which my mother bore me! . . . Why did I come forth from the womb to see labor and sorrow, that my days should be consumed with shame?
Each of these people has an important story to tell—one that involves depression but doesn't end there. Their stories also include wonderful, thrilling, and heartwarming accounts of how God worked in and through their lives to accomplish his will.
Interested in knowing more about the writers and characters in the Bible?
Who Wrote the Book of Romans?
Who Wrote the Book of Joshua?
Who Wrote the Book of JOB?
###
This commentary is from the New King James Study Bible. With more than 2 million copies sold, it's no secret that the NKJV Study Bible is a reliable guide for your journey into God's Word. This Bible provides a complete resource for study, including thousands of notes, articles, extensive cross-references, and features contributed by top evangelical scholars.