Nobody Gets a Pastor Like a Pastor!
October is Pastor Appreciation Month and what better way to show your pastor some love than by bringing in a fellow laborer—a colleague, a veteran, a friend—who can walk with them through incisive Bible study. These Bibles, shepherded by some of the country's most trusted pastors, offer unique perspectives into the precious Word of God.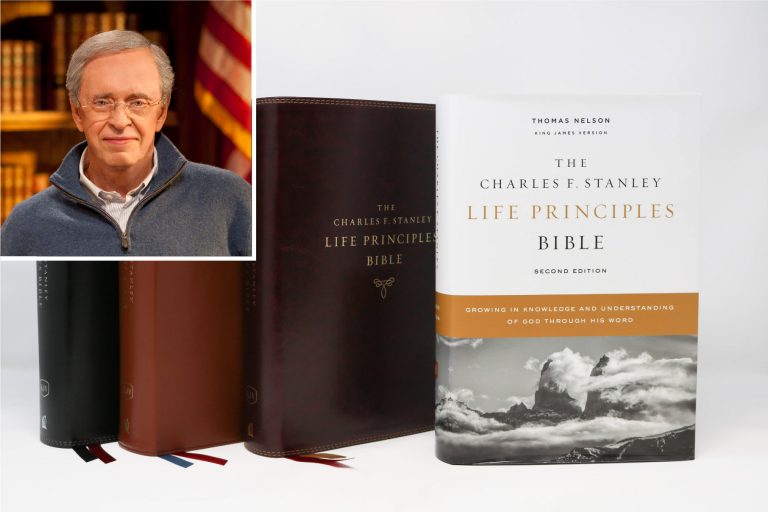 The Charles F. Stanley Life Principles Bible is designed to lead believers into a life-changing relationship with Jesus Christ, and to help them experience the Good News about God's mighty kindness and love. It's designed around 30 "Life Principles" Dr. Stanley has gleaned from Scripture during his teaching and pastoral ministry. A wonderful Bible that will encourage and strengthen your pastor in their personal time in God's Word.
2,500 "Life Lesson" verse notes
Over 43,000 cross-references for in-depth Scripture study
"Answers to Life's Questions" and "What the Bible Says About . . ." articles
"Life Examples" from the lives of biblical personalities
Meet Charles Stanley:
"Watch this . . . ." Whenever you hear Dr. Charles Stanley deliver this two-word caution, he's about to show you yet another gem in God's Word that warrants your special attention. This beloved pastor has been similarly drawing people into the depths of Scripture for more than six decades of ministry, most notably during his long tenure as Senior Pastor of First Baptist Church, Atlanta, but also as the best-selling author of numerous books.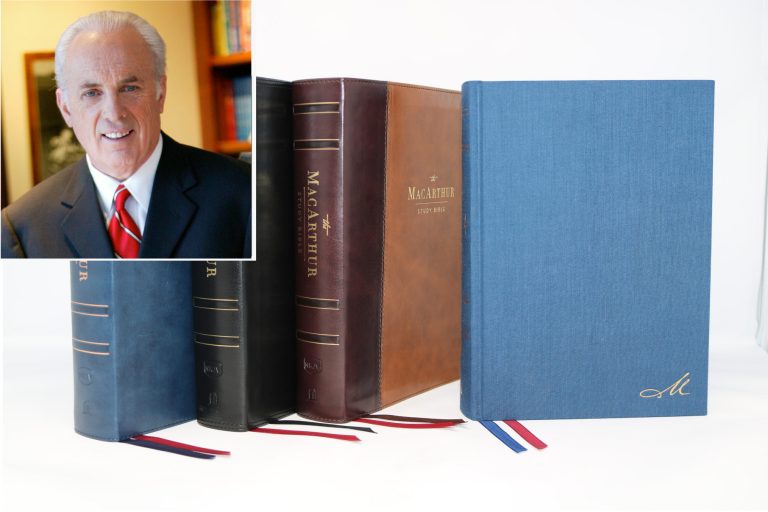 Over 2 million readers around the world have been enriched and their understanding of God's Word expanded through The MacArthur Study Bible. With a singular goal of making God known through His Word, this Bible helps readers grasp the sweep of history from creation to consummation. Beautiful and uncompromising, this translation is one your pastor will turn to time and again for serious study, devotional use, and reading aloud.
25,000 verse-by-verse study notes
Index to key Bible doctrines
Outline of systematic theology
190 in-text maps, charts, and diagrams
Meet John MacArthur:
In more than five decades of ministry in the pulpit at Grace Community Church in Sun Valley, California, Dr. John MacArthur has always emphasized the careful study and verse-by-verse exposition of the Bible, with special attention devoted to the historical and grammatical background behind each passage. He has also written hundreds of study guides and books, including The MacArthur New Testament Commentary.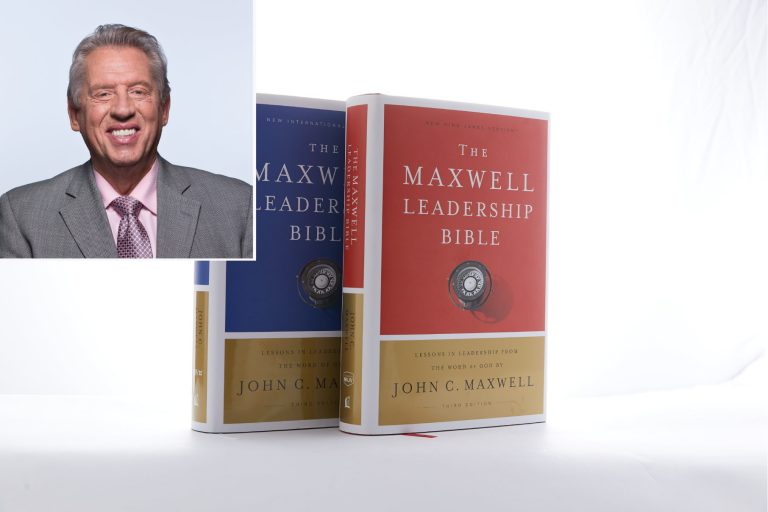 Every pastor is a person of influence. But how can he or she best use that awesome responsibility to glorify God? The Maxwell Leadership Bible will equip and encourage pastors to meet 21st-century challenges with timeless principles of dynamic leadership gleaned from God's own Word. Here are time-tested and irrefutable biblical lessons gleaned from decades of study to strengthen and enlighten your pastor and draw out the godly leader within.
Over 100 biographical profiles
Hundreds of expressive read-as-you-go notes on mentoring and influence
Insightful articles showing positive and negative leadership examples
Bible book introductions on God's role in the lives of influential biblical men and women
Meet John Maxwell:
"If you want to learn leadership, go to the greatest book on leadership ever written—the Bible." And with that directive, internationally recognized leadership expert and pastor John C. Maxwell has trained over five million leaders to reach their potential in Christ. Having sold over 19 million leadership books (including three titles that are million-copy-sellers alone), Dr. Maxwell is well-equipped to help your pastor become a transformational leader—someone who helps people change their lives from the inside out.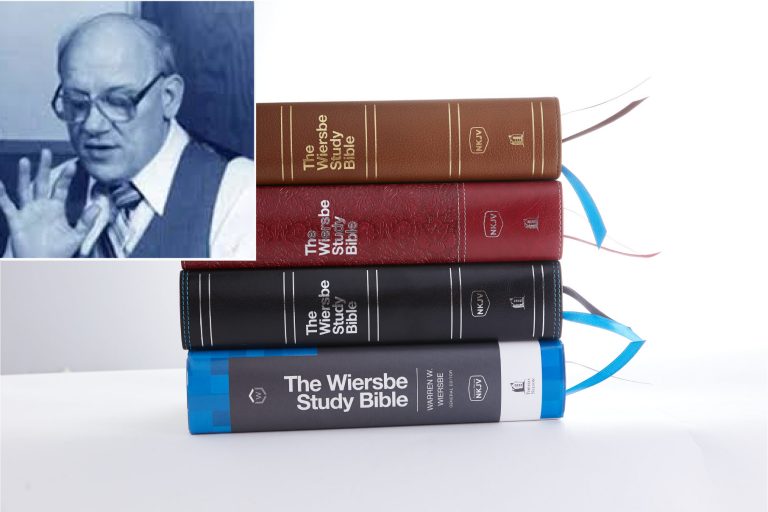 Culled over a lifetime of Warren Wiersbe's powerful and inspired teaching and preaching, The Wiersbe Study Bible offers trustworthy, accessible explanations of the Bible's truths and promises through a comprehensive system of study and application notes. Using this Bible, your pastor will, in essence, "pull up a chair" beside this spiritual giant and learn to appreciate the Word, appropriate the Word, and apply the Word.
"Be Transformed" in each Bible book points to the life-changing impact of that particular part of Scripture
7,800-plus verse-by-verse study notes
Index of preaching outlines for teaching or group discussion
Thousands of cross-references connect the Bible from one end to the other
Meet Warren Wiersbe:
Dr. Warren W. Wiersbe was an internationally known Bible teacher and the former pastor of three churches including the historic Moody Church in Chicago. The beloved author of more than 170 books, he is well-known for his BE Series of expositional Bible studies—a staple in many pastors' libraries.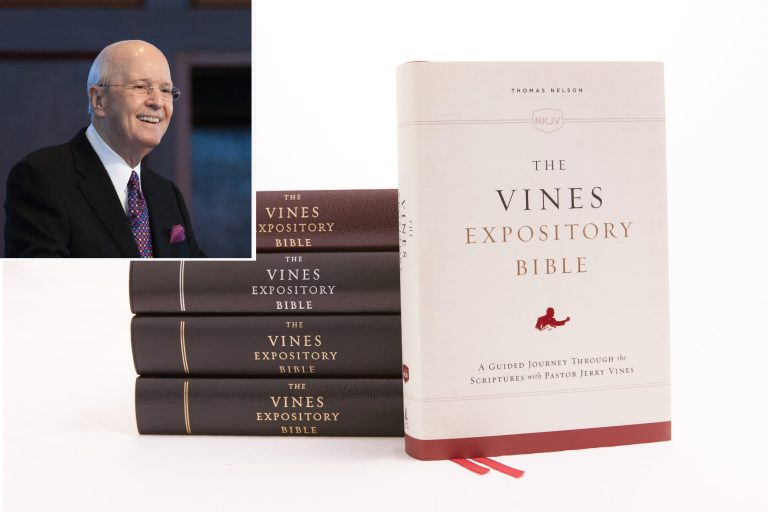 As your pastor travels with Jerry Vines on a journey through the Bible, he or she will gain understanding and observations straight from this seasoned pastor's heart. Based on sermons from his lifetime of ministry, The Vines Expository Bible provides a distinctive, passage-by-passage guide through every book of Scripture and shows how God's revelation applies to our lives today.
250 detailed outlines from Pastor Vines' own sermon archives
237 notes to help you see Scripture's relevance in your life
311 studies illuminating key words
148 articles for living the Christian life
Meet Jerry Vines:
The long-time pastor of First Baptist Church, Jacksonville, Florida, one of America's largest churches, Jerry Vines now "pastors pastors" through Jerry Vines Ministries—an outreach to further educate men and women in different areas of the ministry. He is also a prolific author.
You can find all of these Bibles, along with other great gifts to show your pastor how much you appreciate the hard work they do, by clicking here!