Timeless wisdom for life today. Entrusted to you for tomorrow.
The Christian faith is founded upon an unchanging and unceasing confession: that "Jesus Christ is Lord to the glory of God the Father" (Philippians 2:11). This is the confession upon which all our hope, and all our joy, rests.
The Timeless Truths Bible will encourage you in this truth through the wisdom of those who came before us with:
Devotional notes and commentary from trusted theologians and pastors from the second century up to the twentieth to stir your affections.
Ancient creeds and confessions of the faith to grow your understanding of what we believe—and have always believed.
Artwork made throughout the history of Christianity to deepen your worship of God.
Available everywhere Bibles are sold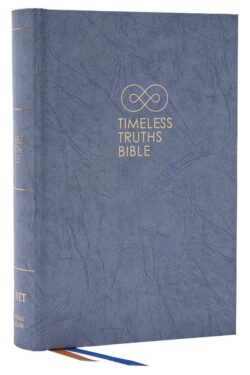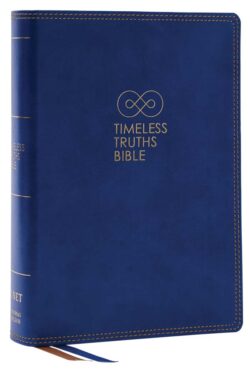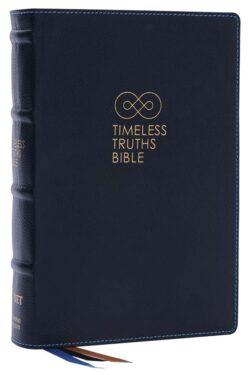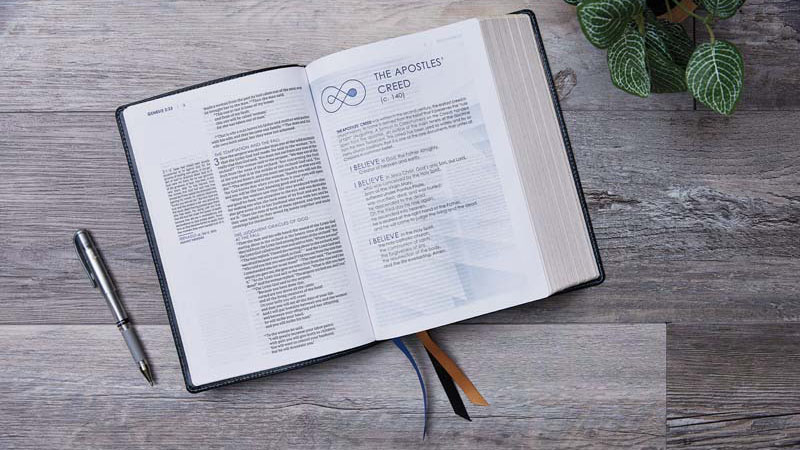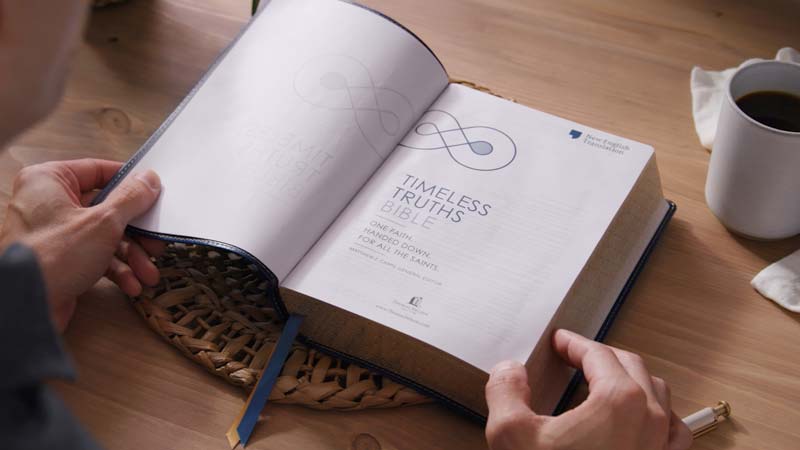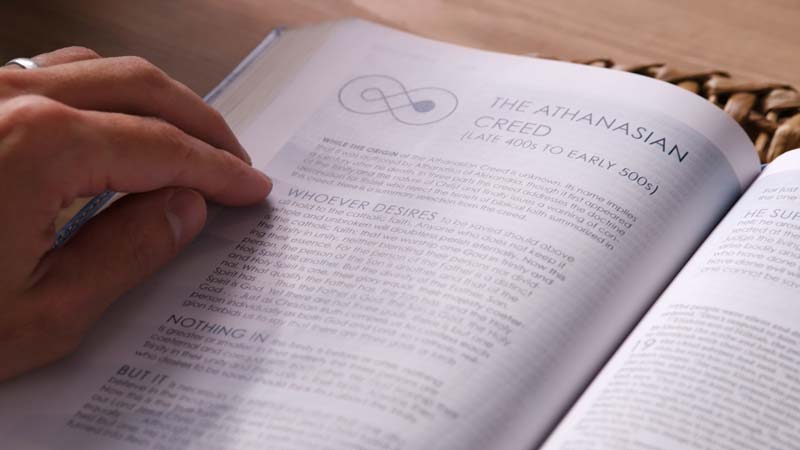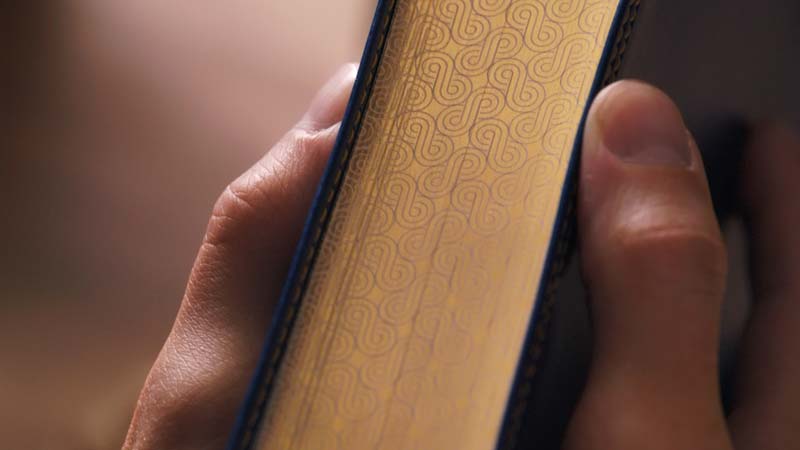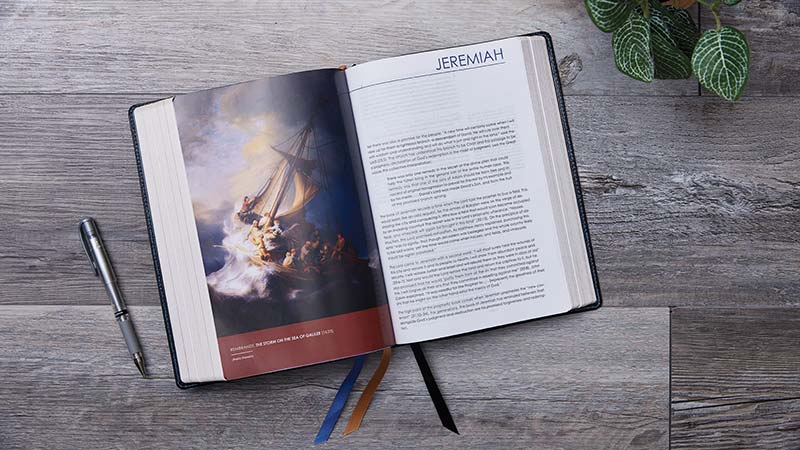 Be anchored in the faith with timeless wisdom shared from church history.
The complete text of Scripture in the New English Translation (NET)
Margin notes featuring devotional and theological commentary from notable figures throughout church history including:

Irenaeus
Justin Martyr
Augustine
Martin Luther
Ulrich Zwingli
Origen
John Wesley
Charles Spurgeon
John Bunyan
John Calvin

46 full-page biographies of church leaders
The text of some of the creeds and confessions of the Christian faith that have shaped our beliefs for generations, including:

The Apostles' Creed
The Nicene Creed
The Chalcedonian Definition
The Athanasian Creed
The Augsburg Confession
The Belgic Confession
The Westminster Catechism
The Lausanne Covenant

Full-color tip-in pages of artwork from the history of Christianity
Book introductions for every book of the Bible
Line-matched, single-column typesetting
Clear and readable 9-point NET Comfort Print

The New English Translation: Faithful. Clear. Accountable.
The Timeless Truths Bible features the New English Translation (NET) which is faithful to the original text, clear for everyday reading and presented with unparalleled accountability. Enrich your reading experience of Scripture with the NET: Faithful. Clear. Accountable.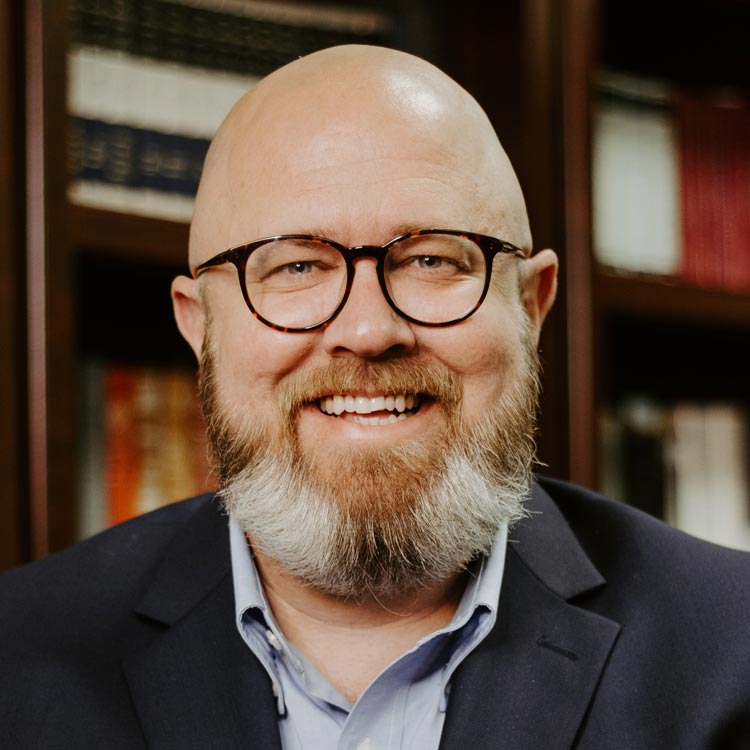 Matthew Z. Capps, General Editor
Matt Capps is the Senior Pastor of Fairview Baptist Church in Apex, NC, and general editor of the Timeless Truths Bible. Matt earned his B.A. at The University of North Carolina at Charlotte, an M.Div. with Biblical Languages at Southeastern Baptist Theological Seminary, a D.Min. in pastoral theology at Gordon-Conwell Theological Seminary, and is a Ph.D. candidate at Ridley College (Melbourne). Matt and his wife Laura have three children.