"Sanctify them by Your truth. Your word is truth."
— John 17:17, NKJV —
To be an evangelical is to believe in life-changing truth. 
Truth that not only gives us the key to eternal life in Jesus but also the way to live today: the life-changing and life-giving truth found on every page of the Bible.
Explore and experience the truth that transforms, refreshes, and empowers us every time we encounter it in the Evangelical Study Bible.
What's inside?
The Evangelical Study Bible will rejuvenate your faith through the unchanging truth of the gospel. With verse-by-verse commentary and interesting sidebars that dig deeper into the historical and contextual background of Scripture, it will help you grow in your understanding and appreciation of the life-changing truths of the Christian faith.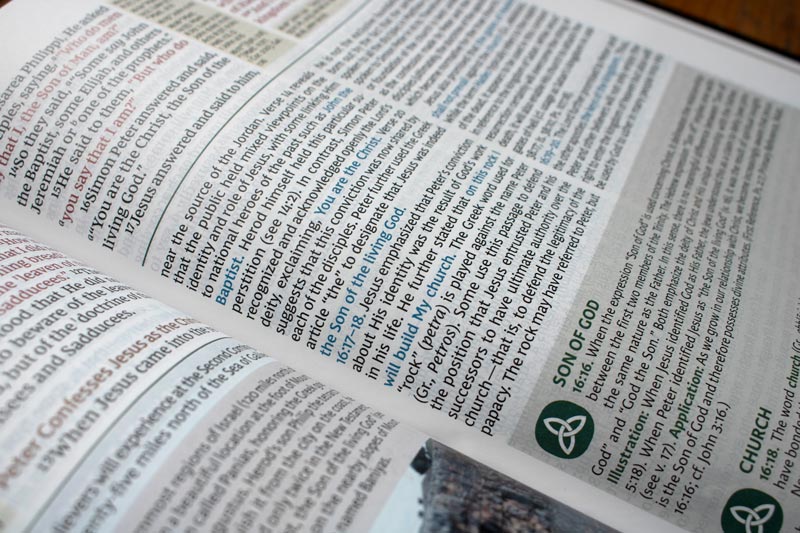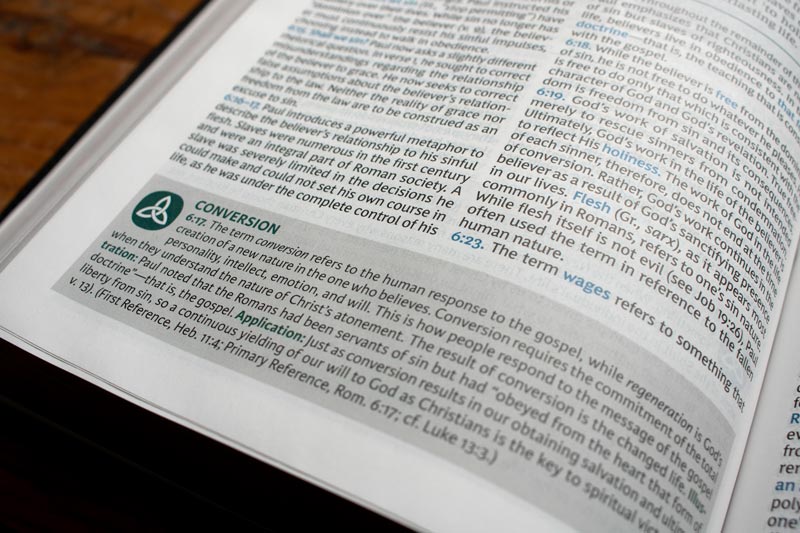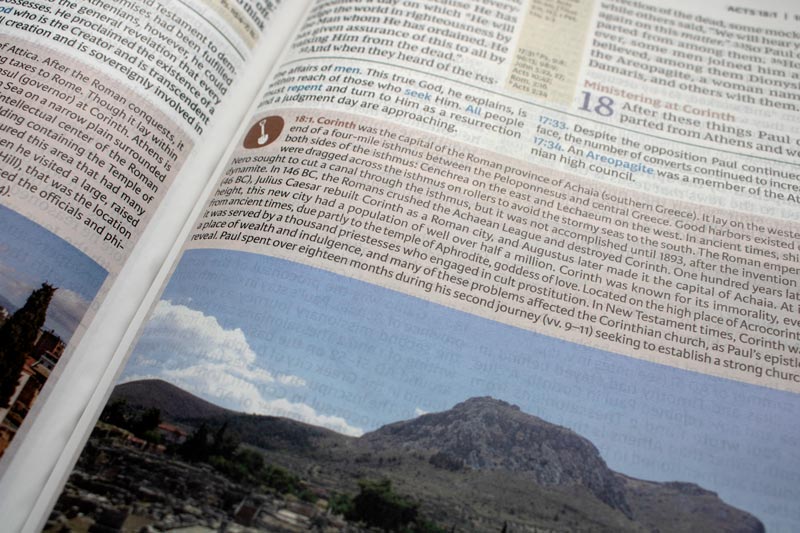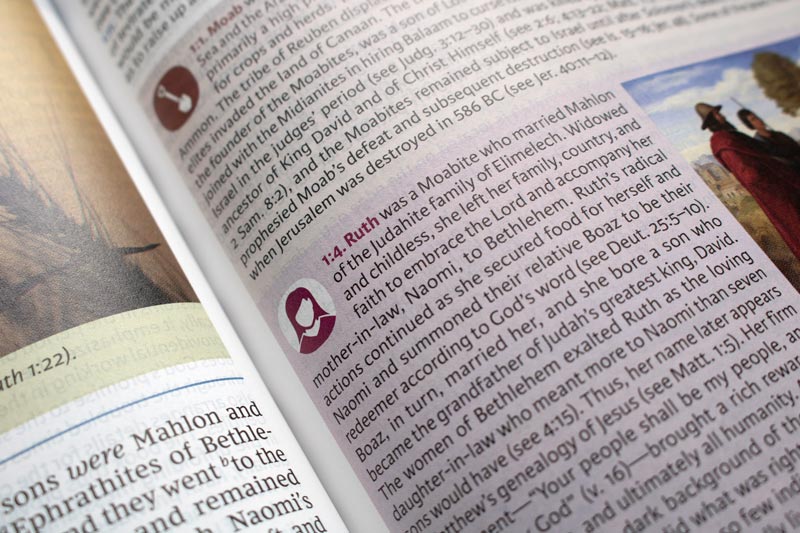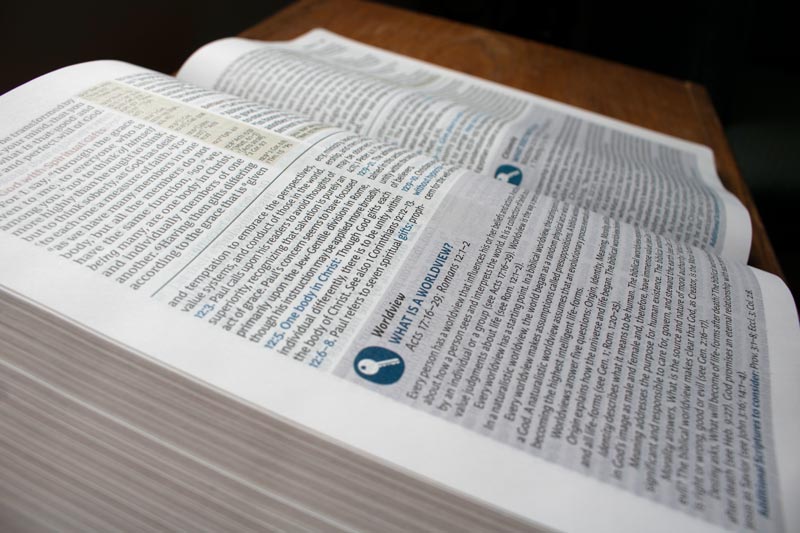 Available now everywhere Bibles are sold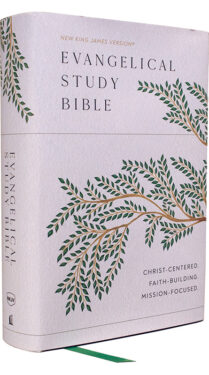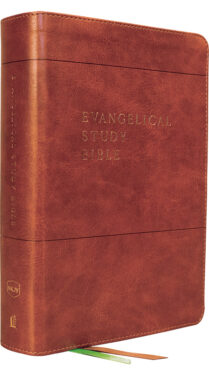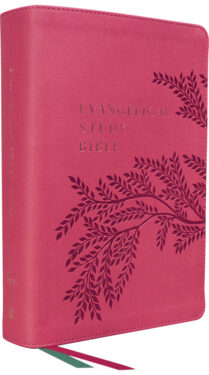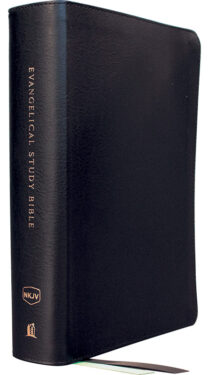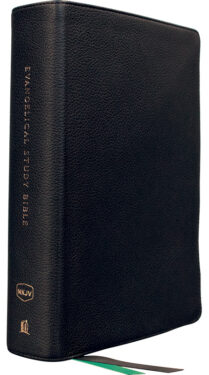 Large print. Robust study tools. Faithful teaching.
Commentary, articles, notes, and word studies developed in partnership with scholars from Liberty University's School of Divinity:

Verse-by-verse commentary on the entire Bible for a better understanding of the passage being read
Over 200 short articles on Christian teachings and doctrine for a systematic study of themes in God's Word
100 articles to equip readers to navigate the cultural engagement issues of today
100 cultural background notes help you relate to how people lived in Bible times
100 archeological notes draw attention to biblical places and related archeological discoveries
550 Word Studies to explore key terms of the Bible
Profiles of 150 biblical figures give overviews of key men and women in the Bible
Full-color maps, charts, and family trees for a visual representation of concepts and where key events in the Bible took place
Book introductions, with outlines and reading plans provide a concise overview of the background and historical context of the book about to be read
Topical indexes make it easy to find important topics in Scripture
Extensive cross-references drawing connections between texts
Concordance provides an alphabetical listing of important passages by key words
Large print 10.5-point NKJV Comfort Print®
Be refreshed by the power and beauty of faithful Christ-centered teaching. Engage the issues of today. Build a firm foundation for this generation—and the next.
About the New King James Version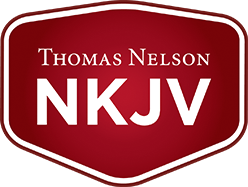 Trusted by millions of believers around the world, the New King James Version (NKJV) is a bestselling modern "word-for-word" biblical translation. It balances the literary beauty and familiarity of the King James tradition with an extraordinary commitment to preserving the grammar and structure of the underlying biblical languages. While the translator's relied on the traditional Greek, Hebrew, and Aramaic text used by the translators of the 1611 King James Version (KJV), the comprehensive translator notes offer important insights about the latest developments in biblical manuscript studies.