To love God is to know Him, and the Bible is the best way to learn who He is. Using the proven SOAP Bible study framework—Scripture, Observation, Application, and Prayer—the Love God Greatly Bible helps you dig deeper into Scripture in an accessible and impactful way, whether you're new to it or have been studying for years.
Walk through each book with reading plans, encouraging articles, key verses, and thoughtful prompts. Plus, stay connected to and inspired by the global family of faith with over 60 personal testimonies from women around the world whose lives and communities have been transformed through their response to the God who loves them.
The Love God Greatly Bible features a visually stunning design coupled with encouraging, inspirational content from global women's ministry, Love God Greatly. Created by women, for women, it offers insights that will encourage and equip you to meet God on the pages of Scripture and engage deeper through Scripture memory, prayer and daily reflection.
By coming together with women across the street and around the world we can grow and strengthen our faith any place, in any circumstance.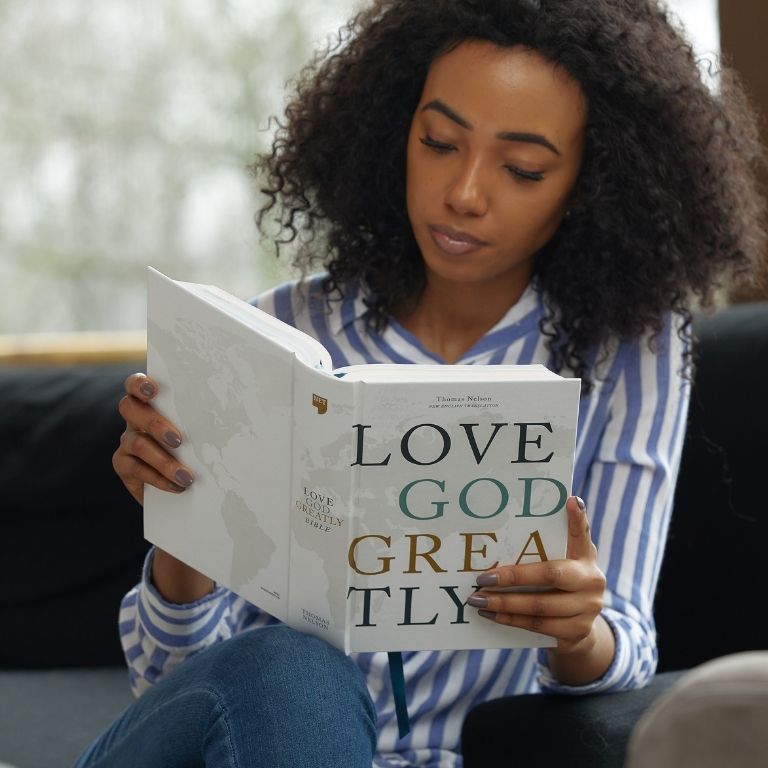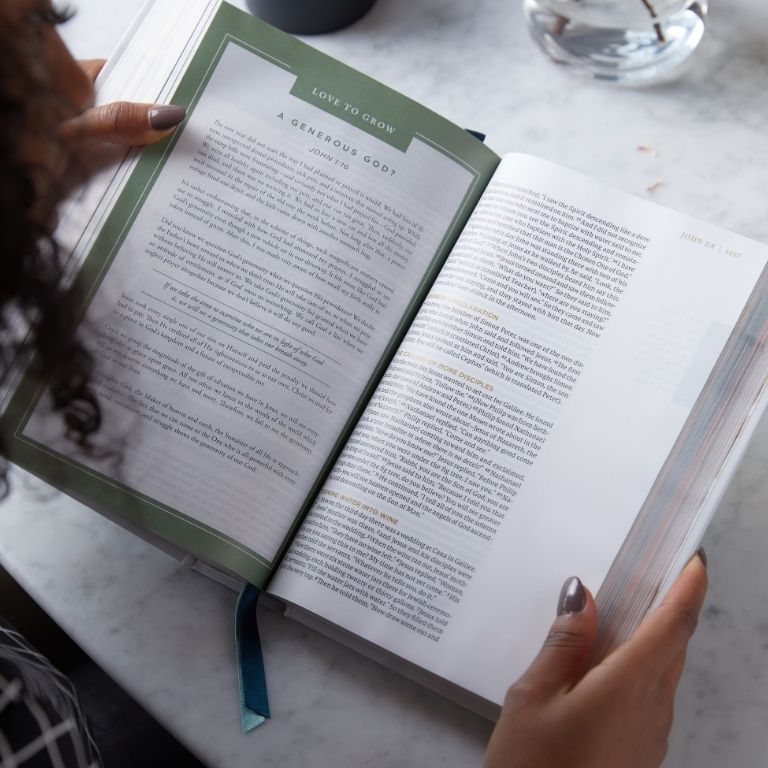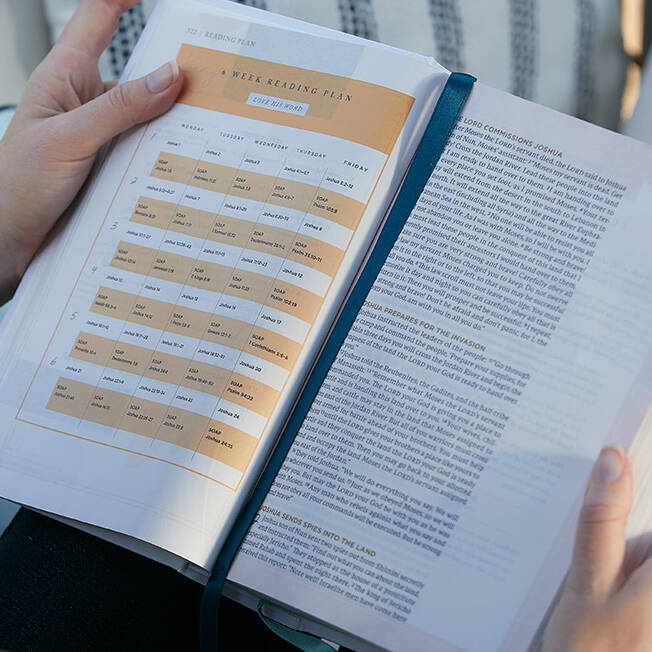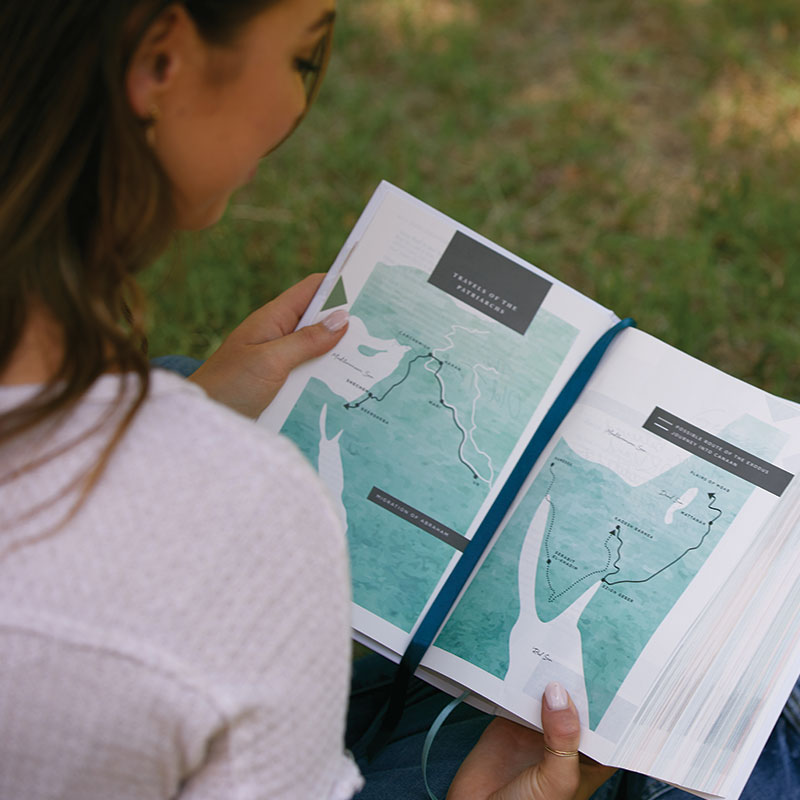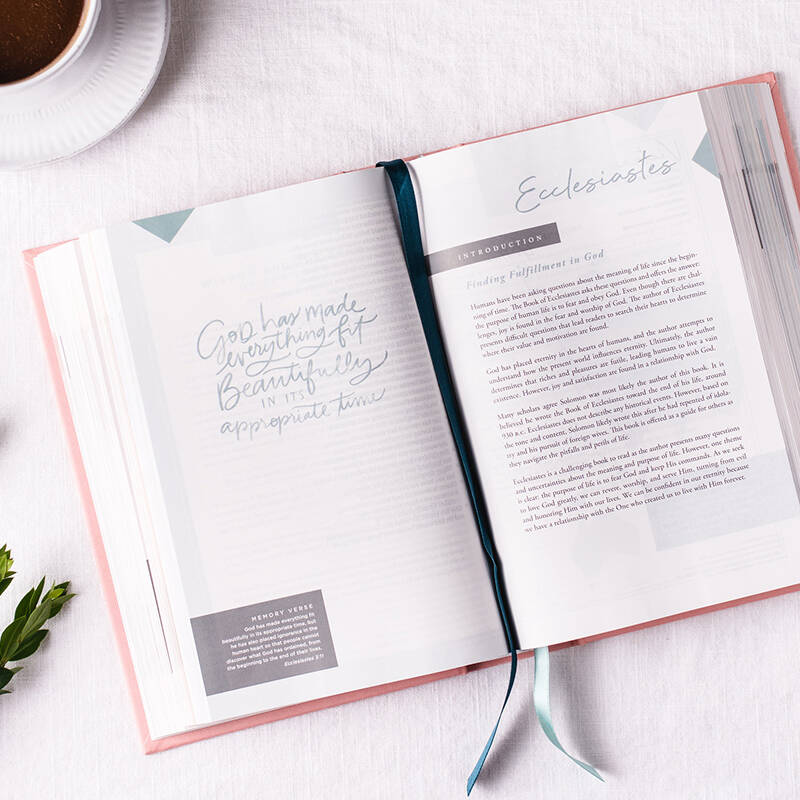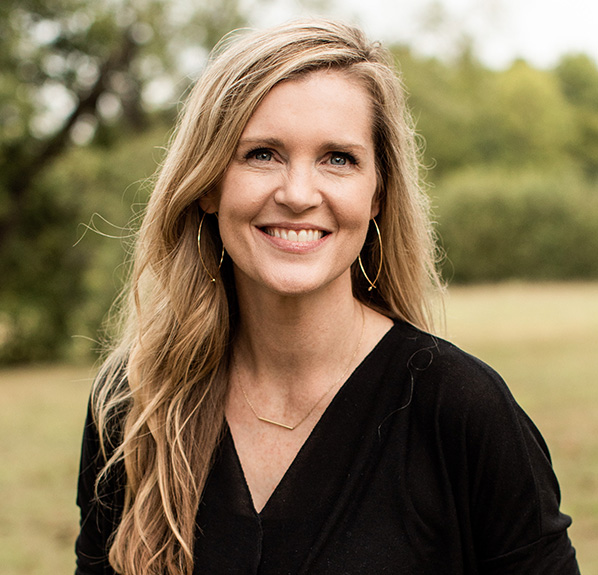 Love God Greatly was founded in 2010 by Angela Perritt, who started writing Bible studies for friends out of her own need for community as a young mother. As the requests for her studies grew, the ministry expanded online so women can come together around God's Word wherever they are.
Today, Love God Greatly is a global ministry dedicated to providing women access to resources and community around the Bible. The Bible studies, website, and Facebook communities are available in over 20 languages and 100 countries. 100% of all ministry profits go directly toward the urgent need of providing Bible studies to women around the world in their native languages at no cost.
Meet God On The Pages Of Scripture
Each book includes an extensive introduction to give context, followed by a reading plan that uses a simple, proven framework—Scripture, Observation, Application, and Prayer—to guide you through the text.
Additional features include:
Powerful testimonies from women around the world whose lives have been changed through engaging with Scripture
More than 150 devotionals, plus featured memory verses, reading plans and prompt questions throughout
50 reading plans
Topical index, and original full-color in-text maps
Original word art with a focus Scripture for each book of the Bible
Two satin ribbon markers
What Women are Saying
A Great Study Bible. Love it!
This women's Bible has it all. It has instructions on how to study (SOAP), beautiful graphic memory verses, maps, women's testimonies, Bible study plans, devotionals, and so much more.
✤
A Great Resource to Dig Deeper in the Word
I love all of the Love God Greatly studies so I was very excited to see that they had published a Bible. The chapter introductions, study guide, devotionals, and reading plans are all wonderful. The font is easy to read and I love the features of women around the world. I'm so happy I purchased this Bible and I got a second for a friend who is enjoying it as well.
✤
An Absolutely Gorgeous Bible!
This Bible is absolutely gorgeous! It has everything you need for quality time in God's Word. It's filled with study guides, reflection questions, personal testimonies and encouraging devotionals that will take you deep into the text. The print is a very nice large size that makes the words comfortable and easy to read. I highly recommend this Bible! 🙂
✤
Great Bible for Women! It was a perfect purchase!
Perfect bible for what I was looking for. It includes devotionals and is easy to understand and read. It was worth the price, good for beginner readers as well as those extremely familiar with the word. I love, love, love it!!
✤
Big Beautiful Bible!
This is my new favorite bible! It's big and beautiful; very easy to read. I love how easy the NET translation is to understand. I love the many different Bible reading plans they've included in this bible as well as the devotional they've spread throughout the Bible. This bible has taken my bible reading to the next level!
Choose From Beautiful Bible Covers And An Accompanying Journal