"Toon" into Scripture. Grow in God's Word.
A new Bible from award-winning illustrator Butch Hartman to help your kids delight in God's Word and start a firm—and fun—foundation for their faith!
Based on the new animated "The Garden" series by Butch Hartman ("Danny Phantom" & "The Fairly OddParents"), The Garden Children's Bible invites kids to understand the gospel in an entertaining and truth-centered way as they read the Bible alongside stunning stories and Hartman's signature illustrations.
Join Lenny the Lion & Lucy the Lamb as they go on adventures and learn lessons from God's Word along the way!
What's Inside?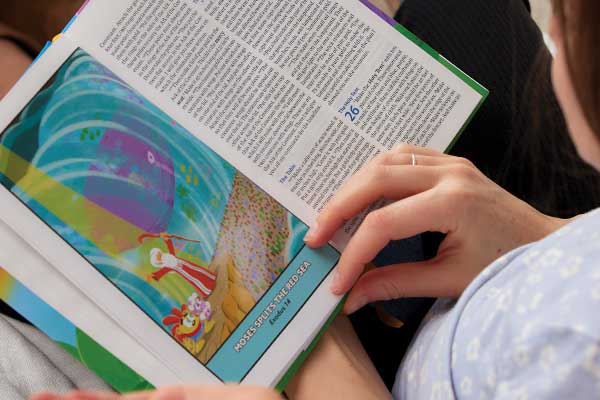 Full color Bible story illustrations alongside the complete text of Scripture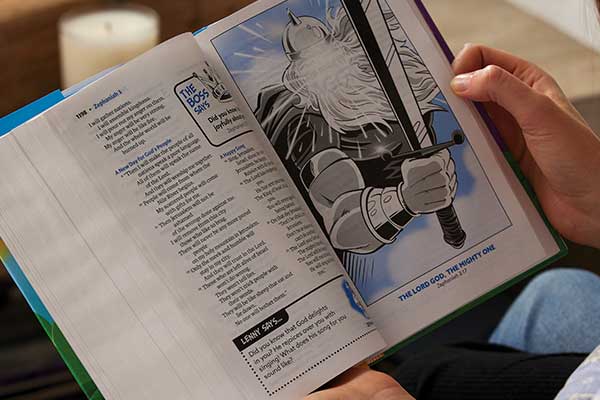 50 Scripture-based prayer prompts, easy-to-understand applications from Lenny & Lucy, and more illustrations!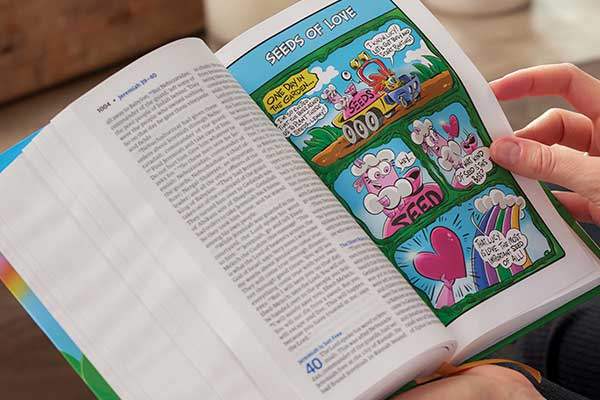 Full color comic stories based on the animated series
…and so much more!
A full-text Bible with practical features kids will love
Presentation Page – Personalize the Bible by recording a memory or note
Bible Book Introductions – Concise overviews highlight important events in each book
300 Character Callouts – Sidebar notes presented by Lenny, Lucy, and "The Boss" bring emphasis to key Biblical concepts
Activity Endsheets – Activity pages at the front and back of the Bible
Full-color multi-page comic section based on the animated series
Bible Learning Lists – Names of God, Bible Verses to Memorize, Miracles of Jesus, Scripture Promises
End-of-page Cross-references – Find related passages quickly and easily
Topical Index and Dictionary – Kid-friendly tools teaching how to use the Bible
Miracles and Parables of Jesus – Charts create a quick reference to important events
50 Scripture-based Prayers
Satin Ribbon Marker
4 Pages of Full-color Maps
10-Point Type Size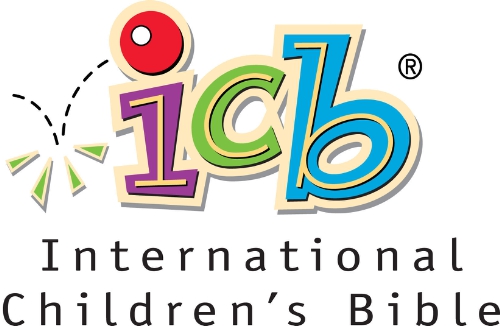 The International Children's Bible® (ICB) Translation
The International Children's Bible® (ICB) translation was created especially for children in the third grade and up and provides the ideal blend of readability and fidelity to the original meaning of the Scripture text.