INSIGHTS FROM BLACKABY MINISTRIES ON LIVING OUR FAITH

ENCOUNTER GOD THROUGH SCRIPTURE AS YOU ARE GUIDED BY THE WISDOM AND EXPERIENCE OF THE BLACKABY FAMILY.
The deepest need of every human heart is to encounter God. To meet with God, to be changed by Him and become more like Him as a result. For decades, the Blackaby family has dedicated their ministry to helping believers address this deepest need through Scripture. Now you can learn from their insights to experience deeper encounters with God as you develop a regular routine of Bible reading and study in the Encountering God Study Bible.
The Encountering God Study Bible is the crowning work of the Blackabys. Featuring their trusted approach to Bible study, explanatory notes, word studies, book introductions, and notes addressing current cultural issues, and more features, you will be encouraged to see that you can encounter God in His Word—and that He wants to encounter you through it.
AVAILABLE EVERYWHERE BIBLES ARE SOLD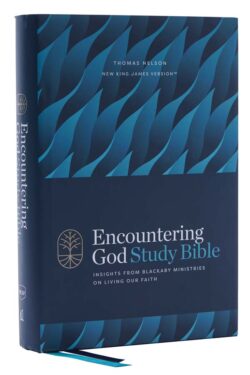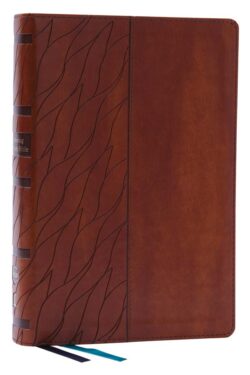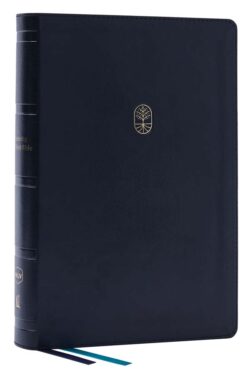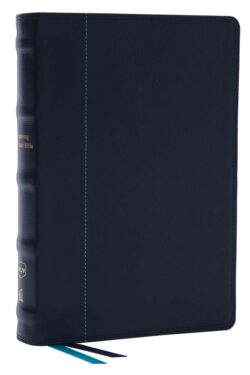 Encounter Notes highlighting how God might choose to encounter you in His Word
Notes addressing current cultural issues by Mike and Daniel Blackaby
Explanatory Notes explaining ideas, events, people and places in the text to make the meaning clear
Word studies, character studies, and biographical sketches of church history figures all written by members of the Blackaby family
Book introductions setting the scene for each biblical book and its importance for encountering God
Timeline of the biblical narrative
Harmony of the Gospels
Prophecies of the Messiah fulfilled
Reading plans
Center-column reference set
Full NKJV concordance
Index to word studies, character studies, and historical encounters
Clear and readable 9-point NKJV Comfort Print®
THE NEW KING JAMES VERSION: BEAUTIFUL. TRUSTWORTHY. TODAY.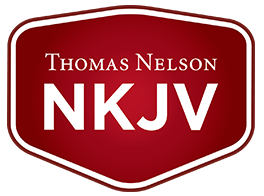 Trusted by millions of believers around the world, the New King James Version (NKJV) is a bestselling modern "word-for-word" biblical translation. It balances the literary beauty and familiarity of the King James tradition with an extraordinary commitment to preserving the grammar and structure of the underlying biblical languages. While the translator's relied on the traditional Greek, Hebrew, and Aramaic text used by the translators of the 1611 King James Version (KJV), the comprehensive translator notes offer important insights about the latest developments in biblical manuscript studies.
BLACKABY MINISTRIES INTERNATIONAL
Blackaby Ministries International was founded by Henry Blackaby, who has pastored and planted numerous churches in Canada and the U.S. He has spoken in 115 countries as well at the White House, the Pentagon, and to the United Nations. He is best known for writing the best-selling Bible study book Experiencing God: Knowing and Doing the Will of God. All five of Henry's children have been called to full-time ministry, as have several of his grandchildren. Blackaby Ministries International is now led by Henry's eldest son, Dr. Richard Blackaby.