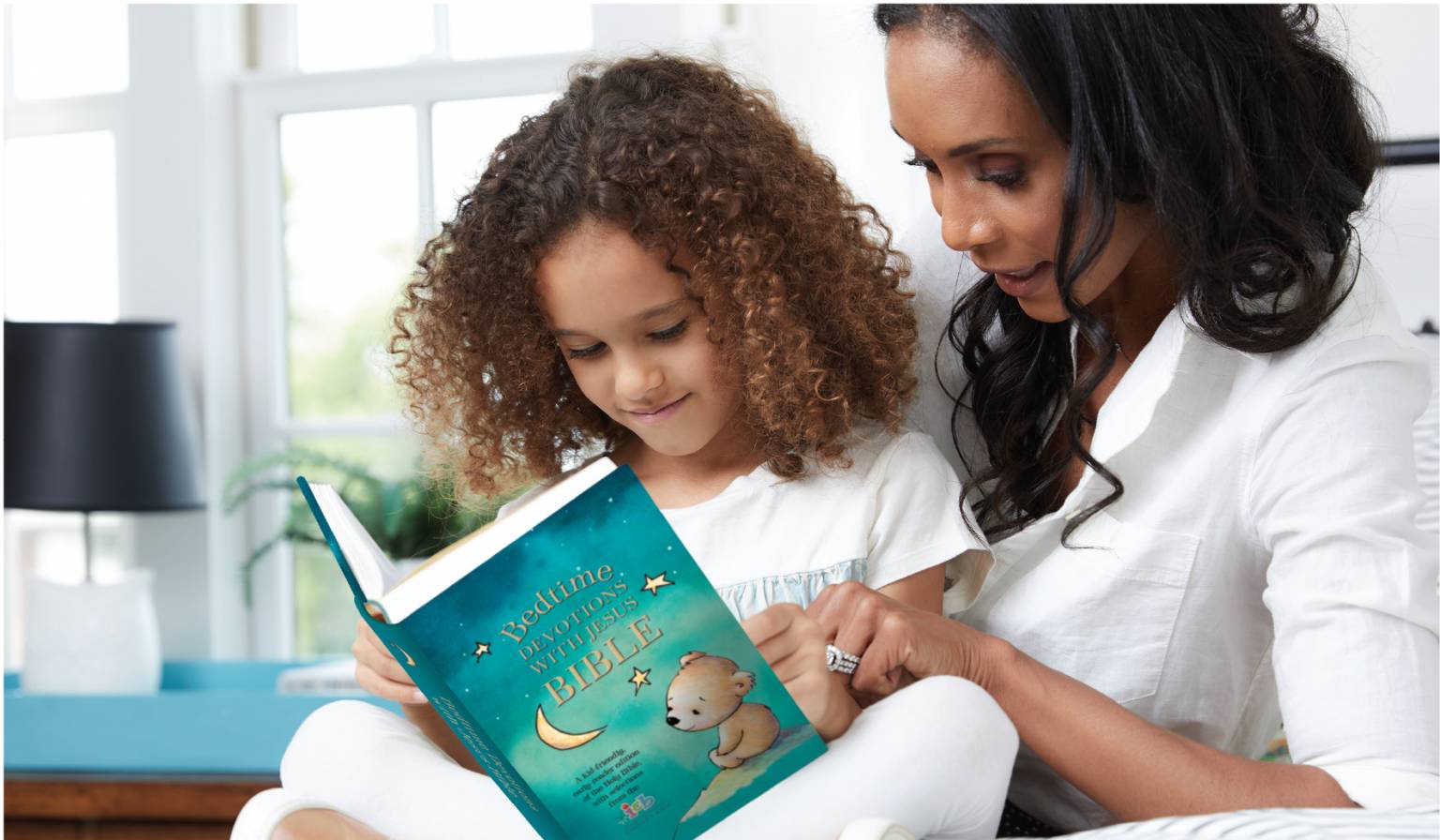 If you want to introduce your child to the Bible but wonder where to start, the Bedtime Devotions with Jesus Bible is here to help!
Containing more than half of the text of Scripture, with selections from both the Old and New Testaments, this special Bible will help your little one learn the story of God's love for them—through the actual words of Scripture.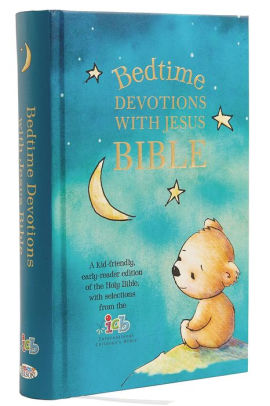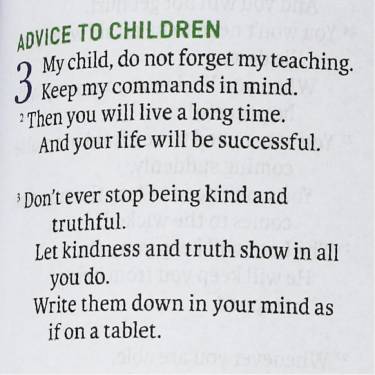 The ICB Translation is one of the first Bibles written specifically for young readers. More than 21 trusted Bible scholars and translators were involved in the creation the ICB. This is a is a dynamic equivalent (thought-for-thought) translation of the Bible.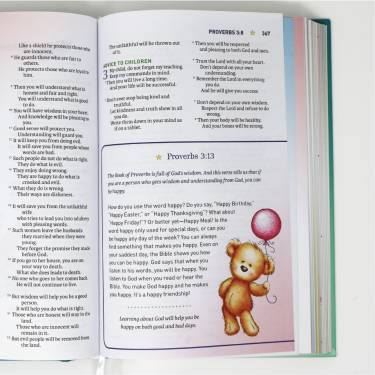 100 devotionals from trusted pastors and leaders that help connect the Bible with the hopes, concerns, and questions you encounter at home, while equipping you to share the Good News with them.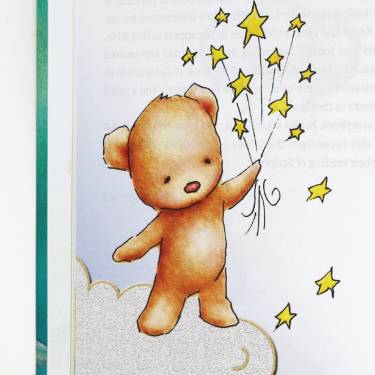 Soothing illustrations of teddy bears, moonlight, and stars, sure to connect with the peace found in God's Word.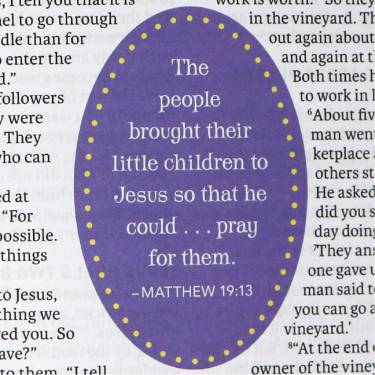 Callout verses for Scripture memorization to help them grow in God's Word.